Region VI News 2007-2008
Arapahoe Tournament has a National Draw
CARY HODGES, DIRECTOR, ARAPAHOE TENNIS CLUB
FEBRUARY 29, 2008
ENGLEWOOD, COLORADO
This year's tourney was a super event with 96 participants in 3 different draws. We were able to make new friendships with players from Chevy Chase, Maryland, Washington D.C., Crested Butte, CO , Chicago, Toronto, Detroit , Scottsdale , Lincoln, Nebraska ,   Boulder, CO and Vail CO as well as some new faces from right here in Denver.
Chicagoans Linda Hoch and Sarah Williams Prevail in Bay Area
CHIZZIE BROWN and TOM MAYES
FEBRUARY 28, 2008
ROSS, CALIFORNIA
It was a fantastic, long weekend of paddle in Ross, CA. The 2008 LCC National Ranking tournament was held on Friday 1/25 – Sunday 1/27.
There were 21 Women's teams participating in the Friday-only tournament. Teams came from Chicago, Pittsburgh, Colorado, Arizona and Rochester, NY – home of this year's Nationals. In all, there were 25 teams in the Men's draws. The "B" flight or Gentlemen's Division was a dogfight from the early stages. Every team was in the hunt for the coveted Griffith Cup.
Top seeds Chao / Isenhart win 2007 Colorado Open
CARY HODGES, DIRECTOR, ARAPAHOE TENNIS CLUB
DECEMBER 8, 2007
ENGLEWOOD, COLORADO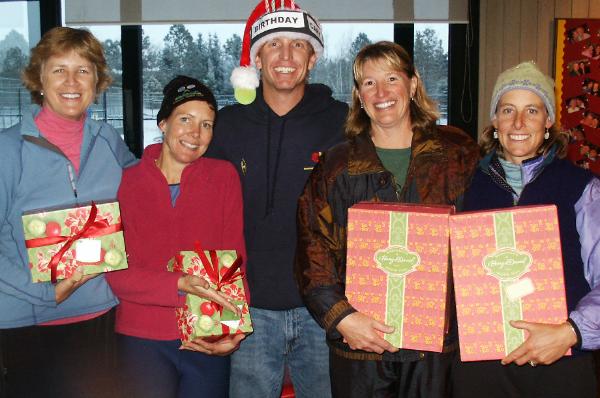 Cherie Chao and Jill Isenhart reached the finals of the Colorado State Open without dropping a set. The top seeds faced the fourth seeded team of Cyn Rentz and Cindy Woodman in the semis, winning 6-0, 6-3.
Upcoming Events
BY CARY HODGES
JANUARY 9, 2008
Greetings from the Mile High City. High altitude paddle is alive and well while showing signs of growth. League registration resembled an avalanche with all 28 spots on 2 different nights filling up much faster than the 2 previous years. We also are seeing a few more "thirty somethings" entering the game on the men's side which is crucial for growth of paddle.

Junior paddle participation at Arapahoe Tennis Club is also on the rise. With the Viking junior circuit available, motivation toward one or more of these events helps the program grow.

In an effort to increase participation even more, we have moved the Colo. State Mixed Doubles Open to Jan. 12. Historically this event has been held in November and it usually sneaks up on players before they are ready to play. Hopefully this event will be well attended. The Men's State Open will follow two weeks later on Jan. 26.

Arapahoe Tennis Club's flagship paddle event is still the Arapahoe Invitational and is set for Feb. 22-24. The women's draw will be played throughout the day on Friday, Feb. 22 and the men will follow on Saturday with final rounds on Sunday. The Invitational includes a minimum of 3 matches, prizes, food and drink all day accompanied by parties on each of the three nights. This is a perfect event to couple with a ski vacation because the Spring Break rush at the ski resorts doesn't start until March.

Come on out to the high country! Contact Cary Hodges at: arapateclub@qwest.net or 303-771-0055.
Update from Region VI President
BEACH KUHL
NOVEMBER 29, 2007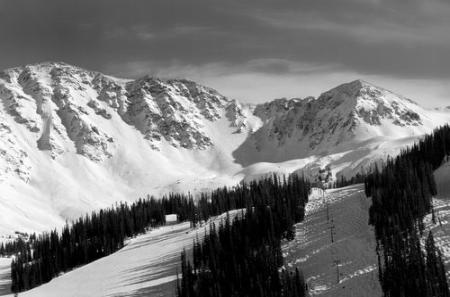 paddle activity is on the upswing with the arrival this year of a fulltime paddle pro in Northern California for the first time. Christi Hays, a veteran of 27 years teaching the game in the Pittsburgh area, has moved west and established herself at the Lagunitas Club in Ross,
She started the season by co-teaching a 3-day clinic with former Northern Cal residents Bobby and Jill Feher,out from New Jersey with their infant son, middle-named Ross. Christi has also instituted a series of Friday night drop-ins for casual round-robin play. Finally, for the first time, a league is being organized in Northern California, with teams combining men and women playing from January through March.

As always, Ross will host the Lagunitas Invitational President's Cup qualifier and National Ranking Tournament January 25 through 27, expected to attract participants from all over to combine play with visits to San Francisco and the Napa wine country.

Colorado continues its active program. The Boulder Older is limited to ten teams, because they currently have only two available courts, but they report prospects for adding two more by next season. Denver's active program is also underway. Between the two locales, we continue our hopes to send a full team to the President's Cup. But whether or not that happens, the important thing is we're all having a good time on the courts out here.