2015 APTA Nationals
Men's & Women's National Championships
Women's & Men's Viking President's Cups
March 5-8, 2015
Chicago, IL
Tournament Director John Noble
Americans Take Men's Title at APTA Nationals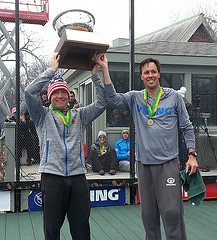 The Americans Drew Broderick and Jared Palmer showcased the finest paddle in the land when they bested the South African Johan Du Randt and the Canadian Mark Parsons in the men's final at the APTA Men's Nationals in Chicago this weekend.
Broderick-Palmer brought home the hardware after going 6-0, 5-7, 6-0 in front of a very enthusiastic crowd at Glen View Country Club.


Brzova-Cruz Crowned 2015 Women's Champions at APTA Nationals
Ana Brzova and Liz Cruz held off a great 2nd set offense by Mary Doten and Chelsea Nusslock to take the 2015 National Championship at Glen View 6-0, 7-6.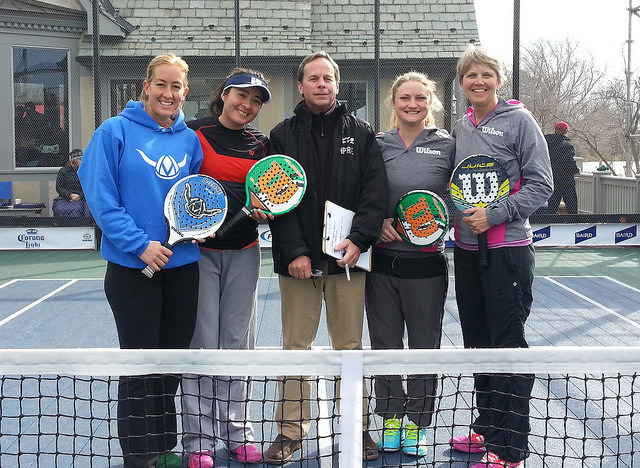 Champions Ana Brzova, Liz Cruz, Umpire Kempner, Finalists Chelsea Nusslock and Mary Doten
Slideshow