Baker and Bradley Battle for Men's PTI 50+ National Championship
March 29, 2023
Towson, MD
Congratulations to the APTA Men's PTI 50+ National Champions Sean Baker and Zach Bradley!
L'Hirondelle Club Director of Racquets Nobu Tanaka writes: A deluge of rain throughout the morning wasn't enough to keep the competitors of the Men's PTI 50+ Nationals from battling it out for gold. Despite the difficult conditions, the level of play was top-notch—the rallies were long, the drives were thumping, and the digs out of the screens were next level. After several hours of grinding play and a reprieve from the rain, Sean Baker and Zach Bradley squared up against Mark Muneses and Michael Thomas in the finals.
In two long, grueling sets filled with long points, Baker/Bradley proved a little too consistent and took home the gold in straight sets, 6-4, 6-3. Congratulations to both our winners and finalists and a big thank you to all the competitors in the 2023 Men's PTI 50+ National Championships!
The APTA thanks Tournament Director Nobu Tanaka, host L'Hirondelle Club and staff, volunteers, and all the players in a great event.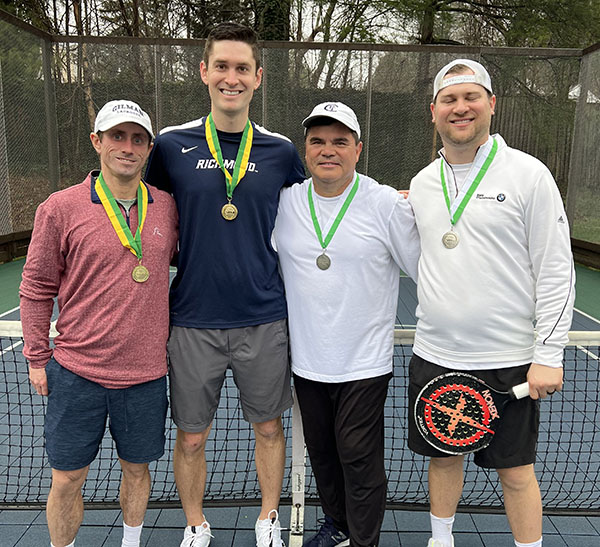 L to R Winners Zach Bradley/Sean Baker Finalists Mark Muneses/Michael Thomas