Freund and Benkaim Best at Mid-Atlantic Classic
December 14, 2022
Chevy Chase, MD
Congratulations to Scott Freund and Russell Benkaim for winning the Mid-Atlantic Men's Classic!
Tournament Director Nate Engler writes: "16 teams came to the DC area to great paddle weather. The event was hosted by Congressional Country Club and those on hand got to see some great paddle!
The top two seeds of Alex Hume/Trevor Spracklin and Russell Benkaim/Scott Freund worked their way through the draw to meet in the finals. Once there, the crowd was treated to some spectacular shot making with Benkaim and Freund prevailing in three sets, 6-4, 4-6, 6-2. Congratulations to our 2022 champions!"
The APTA would like to thank Tournament Director Nate Engler, co-Tournament Director Cody Kohlmoos, and the entire Congressional staff for helping put on a great event.
RESULTS
Main Draw: Scott Freund/Russell Benkaim def. Alex Hume/Trevor Spracklin, 6-4, 4-6, 6-2
Quarter-Final Reprieve: Winners John Colan/Tyler Droll
Consolation: Winners Nate Engler/Jordan Keen
Consolation Reprieve: Winners John Barrickman/Ryan Megill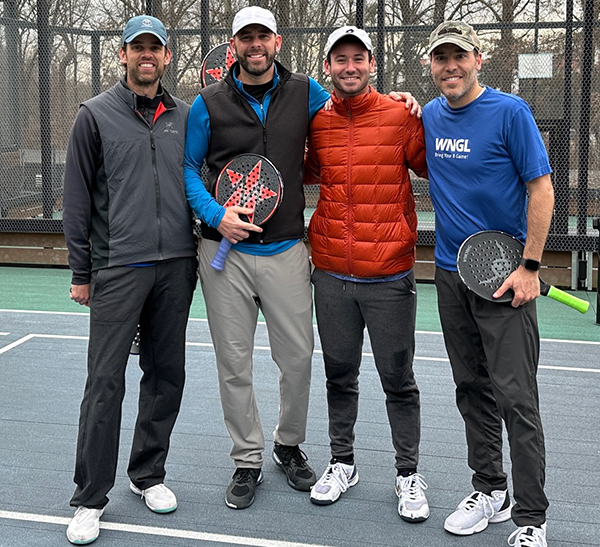 L to R: Finalists, Alex Hume/Trevor Spracklin Winners, Russell Benkaim/Scott Freund