Megan Farrell and Carrie Scalici Win Off the Wire
October 20, 2021
Short Hills, NJ
Tournament Director Diane Brown writes: "We had a beautiful day for the tournament with 32 players in attendance." Teams came from many New Jersey area clubs to join the action. Megan Farrell and Carrie Scalici won the event.
The APTA thanks Tournament Directors Christina Bowen and Diane Brown for running the 5th annual Off the Wire event. Thank you to host club Short Hills Club, the staff and volunteers, and all the players for competing well.
RESULTS
Main Draw: Megan Farrell/Carrie Scalici def. Robin Grapkowski/Courtney Santarelli
Quarter Reprieve: Michelle Buckley/Beth Spiro def. Christina Bowen/Diane Brown
Consolation: Vicki Aloia/Robyn Donovan def. Michelle McGurn/Joyce Rosely
Consolation Reprieve: Amanda Benjamin/Courtney Meeker def. Neha Arora-Jhawar/Rita Sarafian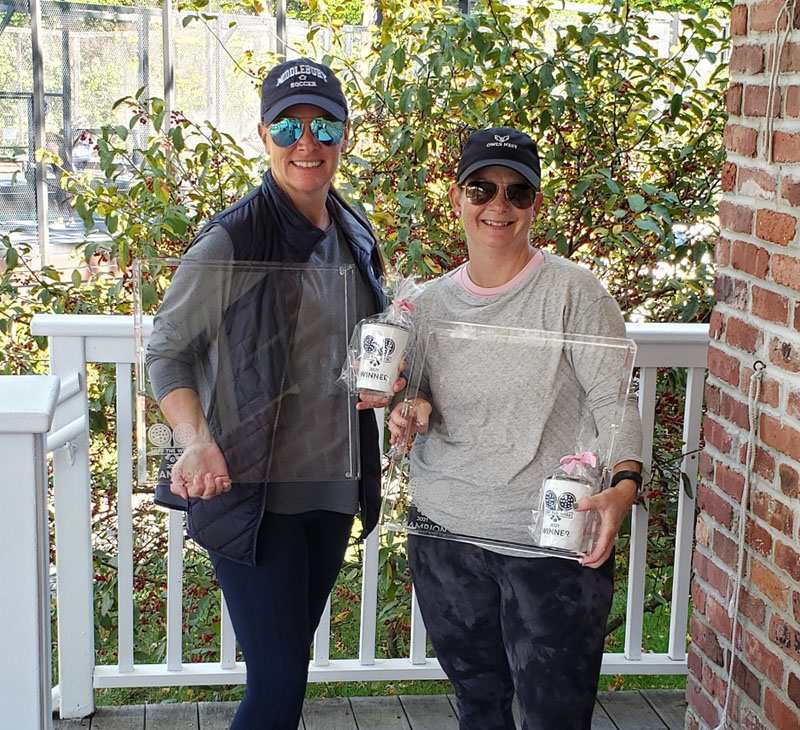 L to R: Winners, Megan Farrell and Carrie Scalici.