40th Annual PA States Championship Results
March 15, 2022
Newtown Square, PA
Scott Falatek and Vlatko Najdek Grab 10th Title at PA States
Jacyln Williamson (8 titles) and Kylie Kochis Win Women's PA States
Tournament Director JC Cotto writes: This past Saturday and Sunday, Aronimink Golf Club and surrounding Philadelphia area clubs hosted the 40th Annual PA States Championship. On the women's side Jaclyn Williamson and Kylie Kochis did not drop set enroute to the championship where they beat Ali Farrell and Brett Davis, 6-4, 6-3. This was Jaclyn's 8th PA States Championship and Kylie's first. On the men's side, Scott Falatek and Vlatko Najdek grabbed their 10th PA State Championship as a team in an exciting final against Leandro Gubler and Scotty Safford, 7-5, 4-6, 6-3.
Thank you to the sponsors, volunteers, and all the Philadelphia area clubs for supporting the event: Dr. Neal Bozentka, Guardian Capital Partner, Andrew Hocker ~ The Racquets Realtor, Derek Yost, Laurie Hissey, Gina McHugh, Fran Radano, Andrew Maddaloni, Kevin Connelly, Drew Holzapfel, and the entire Aronimink Golf Club Team.
In honor of the 40th Anniversary, the winningest champions were commemorated in a ceremony before the men's final:
13x Champions: Tim McAvoy and John Stefanik
12x Champion: Scott Falatek
11x Champion: Cindy Prendergast
10x Champion: Vlatko Najdek
10x Champions: Cooey Burkhardt-Lyon and Laurie Hissey
The APTA thanks Tournament Director JC Cotto, host Aronimink Club, Chester Valley Golf Club, Martin's Dam Club, Merion Cricket Club, Overbrook Golf Club, Philly Country Club, Philly Crickey Club, and Waynesborough Country Club, all the volunteers, fans, and competitors!
RESULTS
MEN
Main Draw: Scott Falatek/Vlatko Najdek def. Leandro Gubler/Scotty Safford, 7-5, 4-6, 6-3
Quarter Reprieve: Nate Gambino/Doug Morrow def. Tomas Christian/JC Cotto
Reprieve: Greg Eger/Simon Peppiatt def. Steve MacGregor/Keating Sherry, 6-2, 6-2
Consolation: Jeff Rightnour/Adam Salam def. Dan Greenwood/Jimmy Yen, 7-5, 5-7, 6-3
Consolation Reprieve: Chris Rinehart/Matt Torchiana def. Patrick McDermott/Conor Rinehart, 6-3, 6-2
WOMEN
Main Draw: Kylie Kochis/Jaclyn Williamson def. Brett Davis/Ali Farrell, 6-4, 6-3
Quarter Reprieve: Barb Miles/Jackie Root def. Abby Fick/Beth Woosnam, 3-6, 6-2, 10-4
Consolation: Alyssa Burkhardt/Jill Donald def. Sofia Calvitti/Ann O'Shea, 6-3, 6-3
Consolation Reprieve: Lauren Brennan/Ginny McWeeny def. Amy Baker/Julia Mignatti-Deye
Last Chance: Allie Stanislawczyk/Emma Stanislawczyk def. Brenda Kelly/Ashley McManus, 6-1, 6-4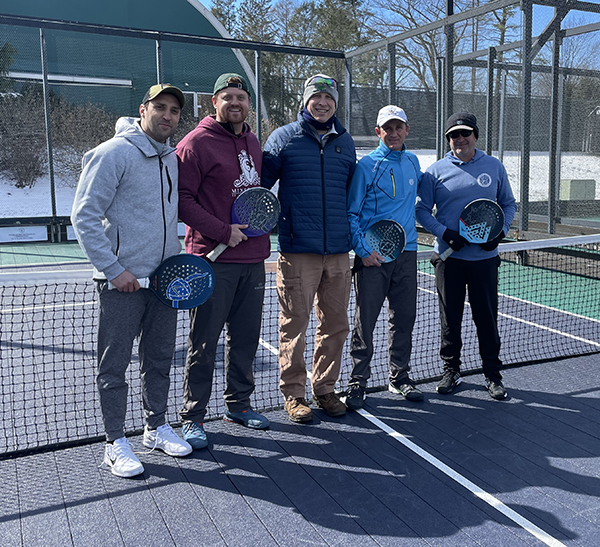 Men
L to R: Finalists Leandro Gubler/Scotty Safford, Derek Yost, WinnersVlatko Najdek/Scott Falatek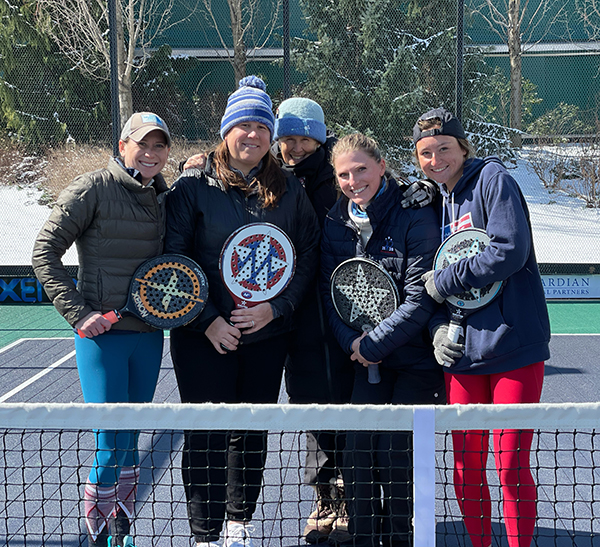 Women
L to R: Finalists Brett Davis/Ali Farrell, Laurie Hissey, Winners Jaclyn Williamson/Kylie Koch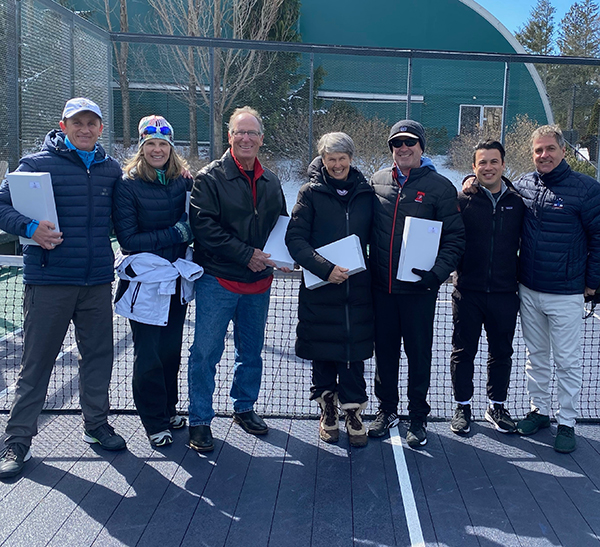 Champions and Tournament Directors
L to R: Vlatko Najdek/Cooey Burkhardt-Lyon/John Stefanik/Laurie Hissey/Scott Falatek/ JC Cotto/Andrew Hocker