Hillarie Parrinello and Dionne Pike Romp at Rochester Open
October 18, 2021
Rochester, NY
2021 Rochester Open Women's Final Results (doc), (pdf)
After 41 years of running the Rochester tournament, Fritz Odenbach handed the reigns off to his daughter Mandy Newell this year and the tournament didn't miss a beat. Clearly throwing a great tournament is in the genes.
Despite morning weather that was less than ideal (read that to mean off and on downpours}, spirits were high and matches were fun to watch. The women's draw saw the number two seeds Anneliese Atkinson and Wendy Mikola of Columbus lose in the quarters to a strong Rochester team of Lisa White and Janet Wright. One semifinal pitted White/Wright against Rita Kladstrup of Rochester and Jennifer Schneider of West Seneca, NY. Kladstrup/Schneider played with power and grit and took the match 6-0, 6-3 to set up a match with the number one seeds. Their opponents Hillarie Parrinello and Dionne Pike sailed into the finals without losing a set. Living up to their top seeding, Parrinello and Pike took the title at 6-4, 6-2.
Many thanks to Tournament Director Mandy Newell and Hut Commander extraordinaire Fritz Odenbach for another wonderful Rochester tournament. Clearly the future of the Rochester tournament is in great hands. Thanks to host Shadow Lake Golf and Racquet Club and Midtown Athletic Club, the staff and volunteers, and to all the players for competing well.
RESULTS
Main Draw: Hillarie Parrinello/Dionne Pike def. Rita Kladstrup/Jennifer Schneider, 6-4 ,6-2
Quarter Reprieve: Carey Ann Denefrio/Lana Ivy def. Erica Jacobs/Candice Leonard, 6-4, 7-6
Consolation: Kylie Dorn/Lindsay Tuschong def. Barbara Lynch/Kristen Manley, 4-6, 6-3, 11-9
Consolation Reprieve: Jamie Cesere/Shannon Wilmot def. Kasia D'Anza/Danielle Fliss, DNP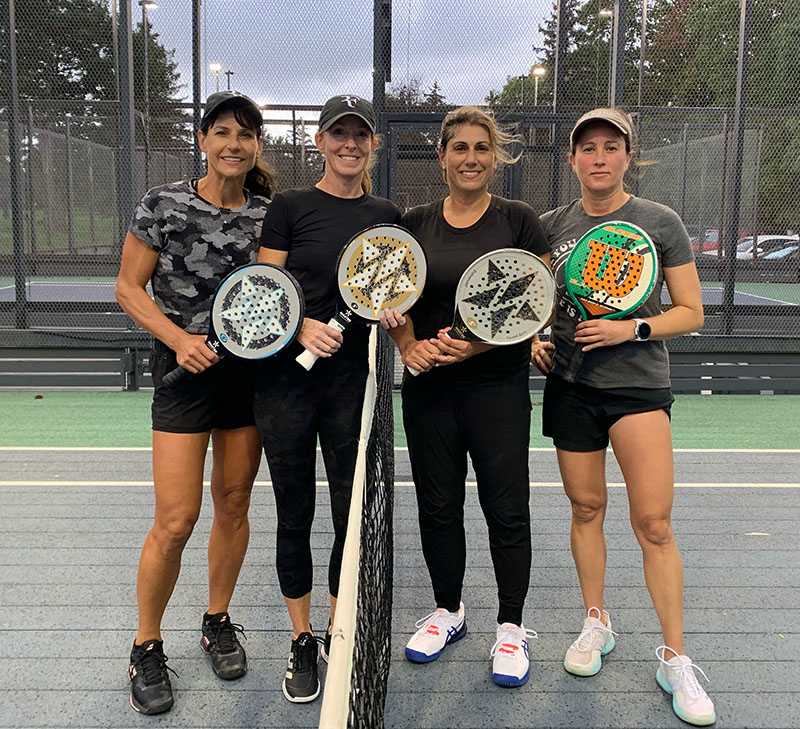 L to R: Winners Dionne Pike/Hillarie Parrinello Finalists Rita Kladstrup/Jennifer Schneider