New Look for Platform Tennis Magazine
June 29, 2022
Transforming how and when we deliver PTM content to our members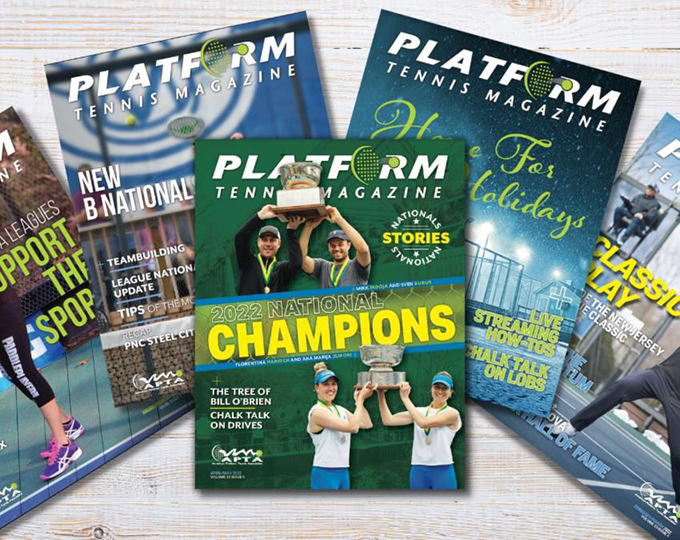 One of the biggest changes you'll see from the APTA this coming season is in the content delivery of our Platform Tennis Magazine. Instead of receiving five issues of PTM, we will now be sending out the same great content—plus more videos—in a more exciting, "bite-size," and consistent form. Last year we partnered with mipaddle.co to bring you APTA Tour videos, recaps, and highlights. We have been very impressed with the content creation and social media presence of mipaddle and as a result, we have expanded our partnership with mipaddle to now include managing our social media platforms and rebranding our PTM and Hot Off the Wires (HOW) email.
Just like you, we absolutely loved our paper and digital magazine, but we feel confident that our partnership with mipaddle and the change in our digital content delivery will provide all of your favorite pieces from PTM—Hut of the Month, Pro tips/Lessons, Player Profiles, League information, great Volunteers, etc.—plus great video content, on a more regular basis and through multiple channels, including:
New re-branded HOW 2x/month email (starting in September)
Local League websites
APTA website
We look forward to reaching more members more consistently and sharing more content!