Hut of the Month - Knollwood Club
October 7, 2022
Lake Forest, IL
The Wilson Lodge
To put it succinctly, the new racquets facility at the Knollwood Club is massive—4,500 square feet. The Wilson Lodge is named for the club's first president and co-founder, Thomas E. Wilson. (Fittingly, he also founded the Wilson Sporting Goods Company.)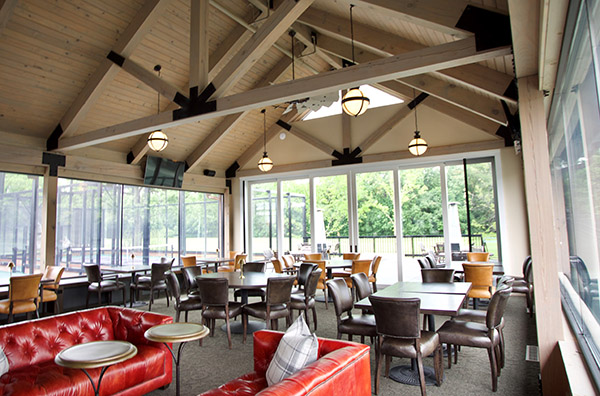 General Manager Randy Harper said, "The decision to upgrade our facilities was a needs-based request because of the enthusiasm for paddle. It has been growing so much over the years. Our existing paddle facility was just inadequate." The club's first hut, measuring 12 feet x 20 feet, was built in 1984 by members.
Harper added, "We had tennis on one side of our campus and paddle was tucked away behind the clubhouse, with poor access. We wanted to centralize our racquets facilities. It morphed from there. Our need combined with what other clubs have been doing in the area—the time was right."
Mike Chabraja, Sports Chairman from 2014 - 2019 and then Vice President of the Club, said, "We had great support from our members for the project. Brad Smith, our pro, had been building the paddle program up. It was exploding. We didn't have any room in the prior hut to grow. With that momentum, it was easy to get the project approved."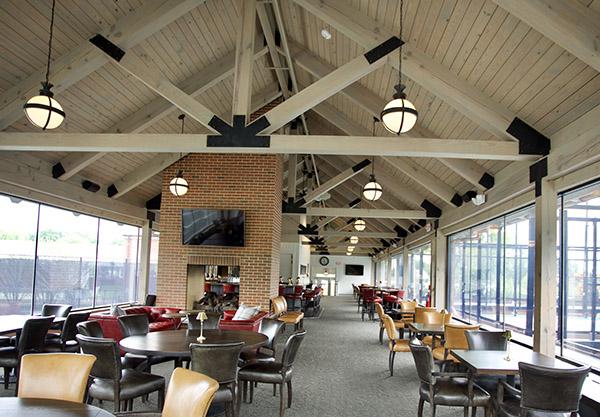 THE PROJECT
Once discussions started, the Knollwood Club spent one year planning, doing their homework, and getting approval from their membership. They hired Witmer & Associates, an architecture firm with extensive experience in paddle hut design. The construction of the Wilson Lodge, moving and rebuilding four paddle courts, resurfacing the tennis courts, and extensive renovations of the main clubhouse took about 10 months, lengthened a bit by weather delays. They broke ground in December 2017 and were using the courts and hut by November 2018.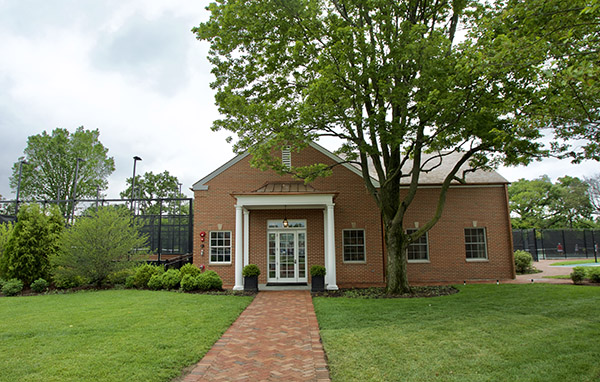 Chabraja said, "We toured many facilities around the area and found what we liked and what we could improve. We wanted to get as much viewing as possible without beams obstructing the view. We decided that was an expense worth incurring. Membership made it very clear they wanted a place for casual dining, so we invested in a full kitchen. Also, previously it was hard to get kids into the program. We wanted to create a safe place for the kids to play and have room to run around."
Director of Racquets Brad Smith talked about how the construction impacted platform tennis. "In 2018, we had to shut paddle down in the summer and the first three months of the fall season. We were lucky to have courts available to players during the renovation at Onwentsia Club and Lake Bluff Park District."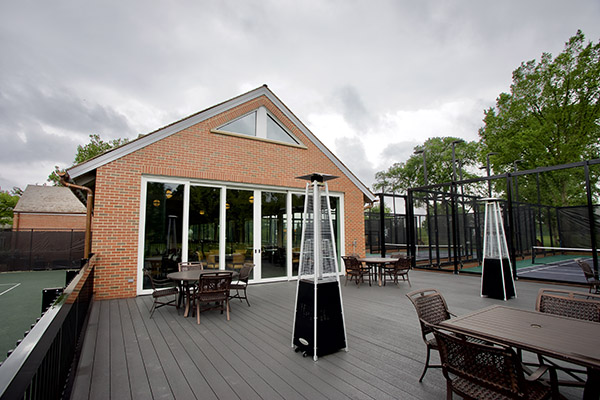 DESIGN
Harper said, "When we first started the project, it was going to be a paddle hut. It morphed into dining with paddle adjacent. Once we realized we were going to the larger scale, we knew we should bring in a designer. We wanted to add some décor to create a softer feel than just a sports building." The Racquets Committee hired Kim Scodro, a member and owner of an interior design firm.
She said, "It was important that the building had a lighter, fresher look, without too much dark wood. We added some tongue and groove to the walls and lightened the ceiling truss color. The building was industrial, so it was important to bring in fabrics and colors. We wanted to keep it handsome without being heavy."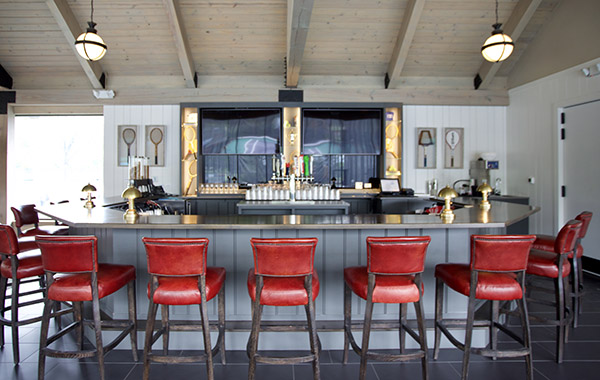 The design team hung Wilson memorabilia around the bar to add some warmth to the space. Scodro said, "We also found a moose head in the basement that years ago was gifted to the club. We mounted it on the fireplace—it is a great conversation piece."
Asked for advice for other hut interior designers, Scodro said, "If the club is going to use the building for more than paddle, some of the touches we added, like the memorabilia, brass lights behind the bar, putting our logo on the walls, are all things that make it a little more appealing to hang out in. Ours is used like crazy in the winter, and not just by paddle players."
The brick exterior echoes the other buildings on the campus. Smith said, "It looks like the building has been here the whole time." Three sides of the building are walls of glass. One side has an uninterrupted view of three courts (oriented east to west). Another side presses up to the tennis courts. The third side overlooks the golf course. A large patio with a fire pit and heaters connects to the fourth court.
The interior easily seats 100 guests. A hexagonal gray bar can accommodate 15. Red leather couches, and red, tan, and brown leather chairs abound, with round and square tables for any size party. A brick two-way fireplace separates the bar from the dining space. An office for Smith and a full pro shop are on the ground level, along with expansive restrooms.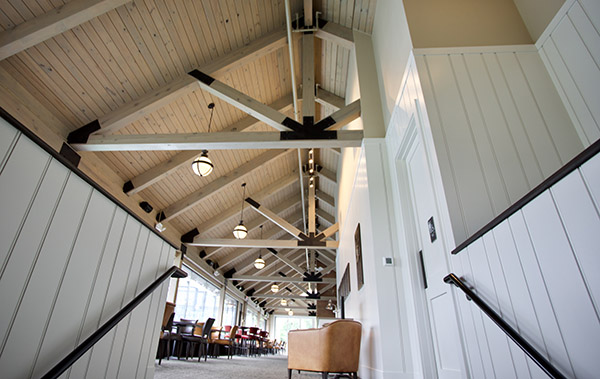 Chabraja said, "My favorite amenity is the sheet of glass and beam that runs the length of the hut." Smith agreed and added, "I love the high ceilings, that I can view from both sides, and that we are overlooking the 18th green."
PROGRAMS
Without a doubt, the Wilson Lodge has transformed the programming for platform tennis and tennis at Knollwood. Smith said, "Before, we had three men's teams and two-and-a-half women's teams. We now have nine men's teams (we are overflowing) and almost six women's teams. We are one of the smaller clubs in the area, so the numbers are nuts." About half of the membership at Knollwood participates in platform tennis. Smith has one full-time assistant, Sean Barth, and a contract pro, Kelly Rohrback, along with eight part-time junior assistants on staff.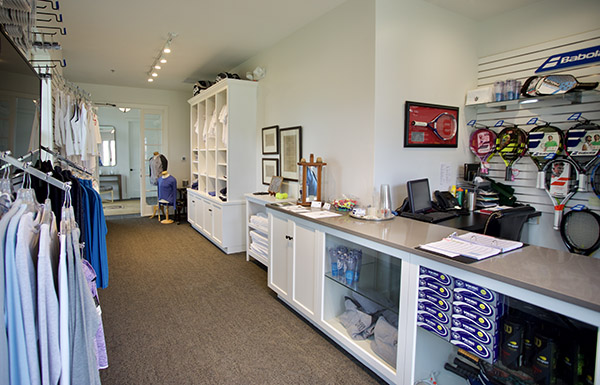 Regarding tennis, Smith said that previously the tennis courts were used sporadically. In the last three years, they are used, on average, every day until about 5 PM, and over 150 kids participated in summer tennis.
"We hold a social event every month during the tennis and paddle seasons. We have in-house leagues and tournaments. Our biggest paddle event is the Knollwood Cup—75 teams play throughout the season. The longest-running event—at least 35 years—is the Bloody Mary Open on New Year's Day. We offer our courts for the Lake Forest Open and a breast cancer awareness benefit. I'm sure they will be used this year for Nationals," Smith said.
BLOWN AWAY STILL
The Wilson Lodge has been up and running for almost four years. Yet, it remains a place that creates both awe and community. Chabraja said, "Our existing members have increased our paddle numbers exponentially. And all our new members seem to join paddle."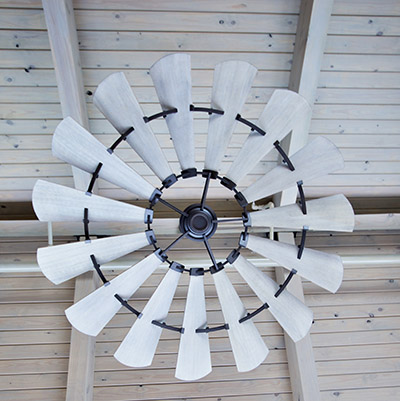 When Harper gives tours to prospective members, he always finishes at the Wilson Lodge. "People are looking for casual dining, so it seals the deal for younger families. Casual dinners are served Thursday through Sunday and a bartender is on staff seven days. Our membership truly enjoys it as an alternative to the main clubhouse. It is an added benefit and has elevated our offerings."
He concluded, "It absolutely blew our members away. The racquets purpose of the building is exactly what we wanted. It was and is a home run."
KEY PLAYERS
Architect Witmer & Associates
Construction Altounian Construction, Inc.
Court Builder Total Platform Tennis
Interior Design Kim Scudro Interiors
General Manager Randy Harper
Sports Chairman and Vice President of the Club Mark Chabraja (2014-2019)
Director of Racquets Brad Smith
Photo Credit Bob Elmore provided by Altounian Construction, Inc.