League Lines - Twin Cities Paddle
January 18, 2023
Twin Cities, MN
Blueprint For Creating a League in a Small City
One person—that is all it took to start a league in Minnesota.
Adam Rosenthal explained, "I played in my first APTA event last year in Columbus Ohio with my brother. I was talking to a group from Columbus about their multiple leagues and multiple skill levels between all the clubs in town. I thought that sounded cool. My brother visited me in October this year, and I read one of his team emails that came in. I said, 'I wish we had that here.' He said, 'Dude, just fire one up.' So I did."
CONNECT
Rosenthal discussed the details with the Columbus group, particularly John Trydahl, who was active in getting Columbus organized. One thing led to the next, and Rosenthal met Peter Hitch in Wayzata. Through his advocacy for public-access courts in Minnesota, Hitch had befriended the entire APTA staff. Hitch introduced Rosenthal to APTA CEO Amin Khadduri, who connected him with Nancy Biggs at Paddlescores.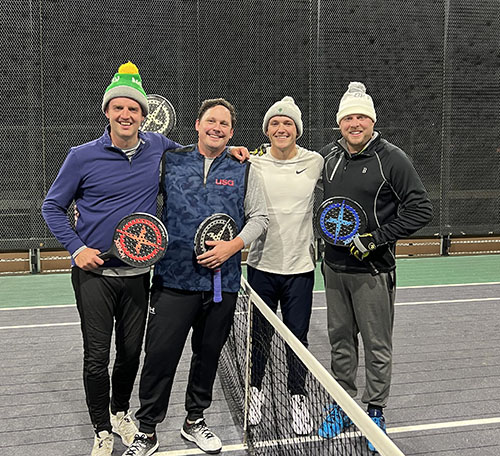 L to R: Peter Bassett, Reven Stephens (top player in MN), Adam Rosenthal, Charlie Engasser
Rosenthal's first job was to muster up participation. Over 70 players signed up right away. He said, "I was born and raised here. I reached out to the pros first, then I hit up some of the members of each of the clubs. Basically, I emailed everyone I knew."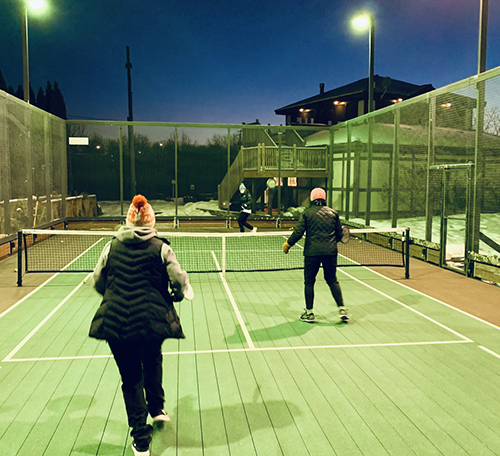 Wayzata
COUNT COURTS
The more challenging part was getting courts reserved for league play. There are six private clubs—all on the west side of the Twin Cities—that have active memberships, but there is not much cross-pollination between clubs. Four of the clubs have two courts, with two clubs having four courts.
"Five out of the six clubs were able to make it work. The one club that isn't playing has four courts but they are already booked on Monday nights," Rosenthal said. "We are limited in terms of total courts, but there are seven days in a week," he laughed.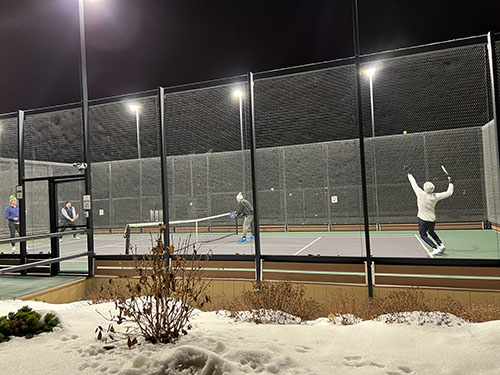 League play
FORMAT TO SIZE
The Twin Cities Paddle League format is small—the four best available players from each club (from 15-20 rostered players) make up two lines and compete on the same night at the same time, Monday at 7:30 PM. The impact on the clubs is negligible—just two courts for one night for 1½ to 2 hours. Rosenthal said, "People are very appreciative that this happened. The captains from each team are great, with fast communication, getting rosters in, and a lot of enthusiasm."
LOOK FORWARD
"Our first night of league play was right before Thanksgiving. We had an absolute blast. The fire pit was roaring next to the courts, some guys brought beer, we had music playing, and afterward, we hung out and watched Monday Night Football," Rosenthal said. The league runs from November to March, with each club having one home and one away match with every club. The playoffs and championships are already on everyone's mind.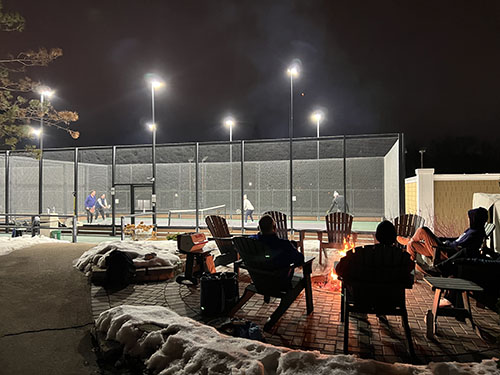 Bearpath hosting Woodhill
"Now that it is up and running, we have people asking if we can add other tiers and create a women's league as well. The women would love to have a dedicated night and league. Long term, we want to see additional leagues that are not just the top players." He added, "As the league has gone on, we have met lots of new people and have set up matches outside of league play. This trend should hopefully continue and add even more interest across the area."
For now, the one-man show, Adam Rosenthal, runs the league website and leads the charge. "It is a great community, and I was happy to create the opportunity for the Twin Cities."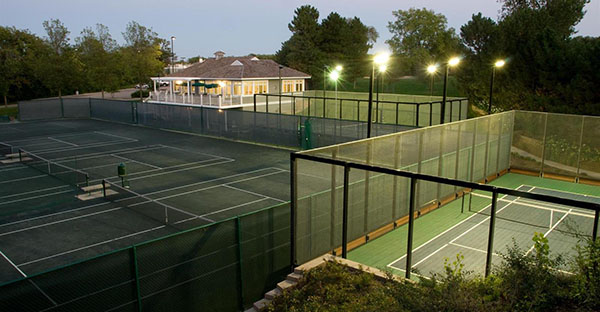 Edina Country Club
BONUS LEAGUE INFO
Club pros are allowed to play in year one.
Each match is worth one point that goes toward the final seeding for the championship.
Play all three sets even if one team wins the first two. If there are tiebreakers at the end of the season for seedings, head-to-head is the first tiebreaker; total sets won head-to-head is the second.
Team captains establish matchups, add players to rosters, and submit scores.
Play by the APTA rules. No FBI (first ball in) for serving.
Club members will have access to the website in case leagues for women, other skill levels, etc., are added.
Top four clubs will make the TCP Finals. The top seed will play the fourth seed and the second seed vs. the third seed. Best of three sets. A championship match will follow.
Winning club keeps the trophy until the next season.
FUN FACTS
With 10,000 lakes in Minnesota, many of the Twin City clubs are near some of the most beautiful, including Lake Minnetonka, Lake Riley, and Lake Bde Maka Ska.
Both Woodhill Country Club and Interlachen Country Club are undergoing multi-million renovation projects that will directly impact and improve the paddle facilities.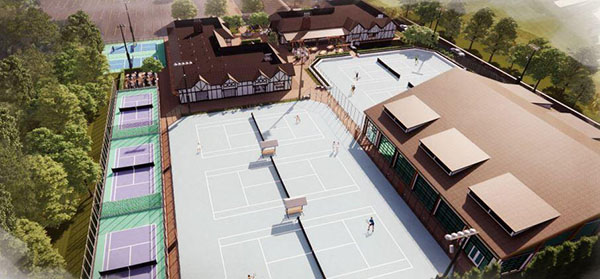 Plans for Interlachen Club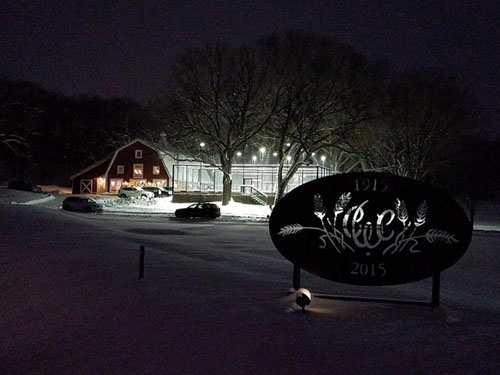 Woodhill Paddle Barn