Player Profiles - Kerri Delmonico and Lauren Gebbia
March 8, 2023

The nationally ranked #5 women's team offers insights into their partnership of seven years.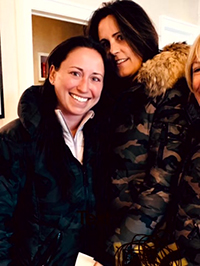 Lauren and Kerri
Racquets History
Lauren - I grew up playing racquet sports my whole life. My mom has been around the game forever and started me in tennis at age 4 and paddle at age 6 at the Upper Ridgewood Tennis Club, where she taught paddle. I won the 12 and Under Nationals (which was mixed) with Brandon Kuchta, and the 18 and Under Nationals with my sister Karen Cash. In tennis, I was ranked in the top 30 in the country before committing to Boston College to play D1 tennis. When I graduated, I played on the women's paddle team. I started teaching tennis and as I began playing paddle tournaments, I got approached to teach with Drew Broderick at Essex Fells. I have been teaching ever since! Drew was a huge help at the start of my paddle career. I love the aspect of being able to teach paddle in the winter and change it up to tennis in the summer. Although, my club is die-hard paddle and members play all summer!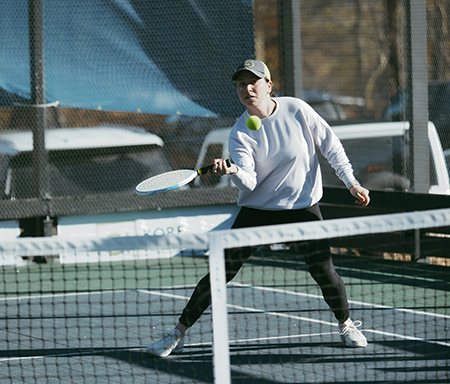 Kerri - I have played tennis most of my life. I played at a small school in Boston—Emmanuel College—and went undefeated in Division 3 regular season play. I am clearly not in Lauren's class for tennis, though. I started playing platform in Watch Hill, RI, at Misquamicut Club about 20 years ago. A friend, Dan McCormick, introduced me to the game and I fell in love with it instantly. After the introduction, I quickly began playing tournaments and joined the paddle circuit. My first partner was Shelley Morse from Boston. We finished one year at number 1. When I moved to NYC, I played with Aila Main. We were fortunate to win the Women's Nationals in 2005 and were finalists in 2006.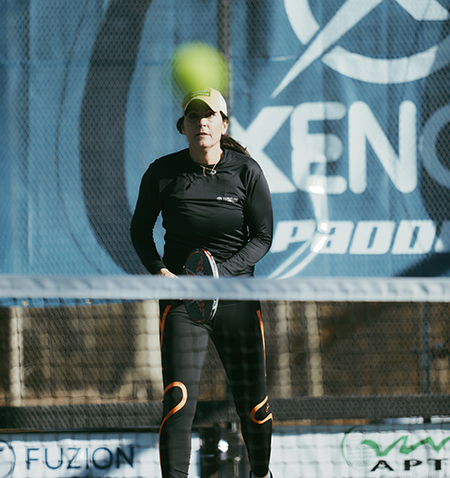 Career
Kerri - Manager for International Sales for DHL International in NYC. I've been working in the logistics industry for 20 years.
Lauren - Director of Racquets at Englewood Field Club in Englewood, NJ.
Court Mentors
Kerri - I have a ton of people who helped me along the way but the most important is my husband Mike Stulac. He has spent countless hours on and off the court helping me with the fundamentals of the game. I have been blessed to be able to learn from one of the best to do it. Also, we have been able to win three Husband/Wife Nationals and one Mixed National Championship together and yet he still hangs around with me.
Lauren - My mother, Louise Cash, definitely got me into the sport at a young age, which I believe helps make an easier transition to it when you're older even if you have racquet skills.
What Gets You Motivated to Work On Your Game
Kerri - I think watching all the top players motivates me to continue to practice and learn different shots. For the first time in my career, I am doing a lot of off-court work because I feel the game has changed dramatically and fitness has become a huge part of the game. It is amazing to watch The pure athleticism and shot-making of the top players make it so exciting to play this amazing game!
Lauren - I love how this game has evolved with Live Streaming and how members, fans, and family can all watch online, which makes it more exciting to play. I always want to be better on the court so when we do not win or don't do well it makes me work harder in between tournaments to be better and execute my shots better.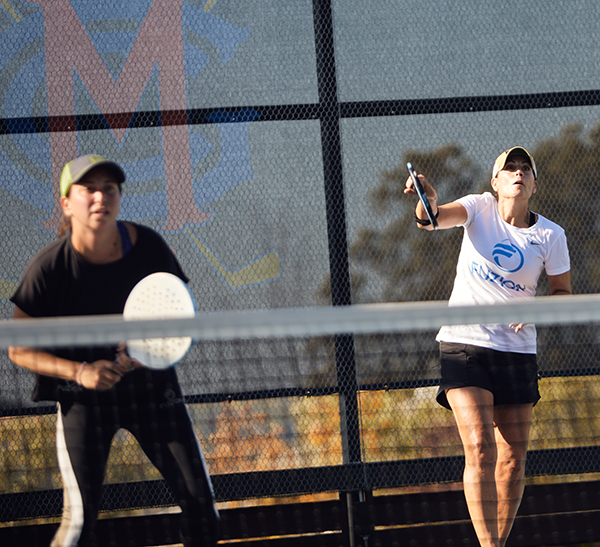 Individual Goals
Kerri - Learn the cutter so I can teach it at our camp this summer!
Lauren - Work on better strategies and more patience on the court.
Nationals Goal
Win Win Win!
Favorite Part of The Game
Kerri - My favorite part of the game is being at net. I love being able to control a point with a variety of different overheads and be able to make volleys from all over the court.
Lauren - My favorite part of my game is setting myself up or my partner setting me up for my drive. I'm constantly looking for it and trying to make sure I don't do too much with it and make smart shot selections with it.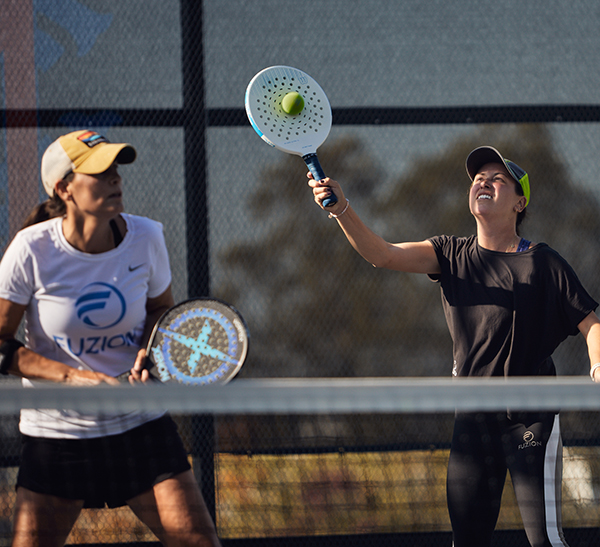 Complement Each Other
Lauren - We have a great relationship on and off the court, which helps us while we're on the court to stay focused and work together as a team. Kerri is a very smart player and knows how to set up points from the baseline. I'm usually looking for her to set up a great lob, which creates a short ball for me to create offense with both forehands and backhands.
At net, Kerri has unbelievable hands and great volleys from anywhere on the court. I try to stay closer to the net to hug the net, while she takes the overheads, which generally works best for us. We work together at the net to make sure we have a focused game plan and try to execute that plan.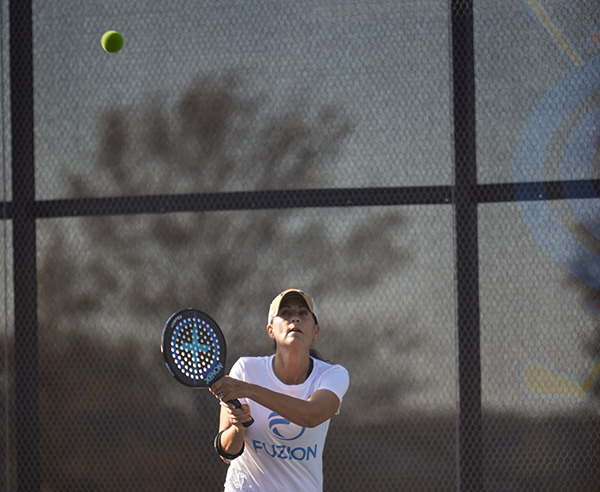 Love The Entire Event
Lauren - If Kerri and I aren't winning the tourney, we're winning the party. That's our motto! We make sure on and off the court we have a great time at every tournament!
Kerri - As Lauren said, we love this game. We have made so many friends and love the competition. When we leave the court we can sit with our opponents and have a glass of wine or dinner. So many wonderful people are involved in paddle and I am excited to watch it grow to new heights for many years to come.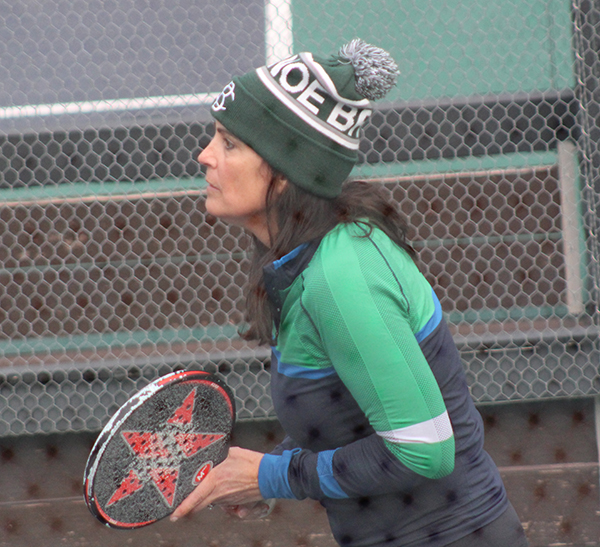 Cutters And Cocktails Camp
Sign-ups are coming soon. Directed by Lauren and Kerri and other top pros from August through September at Englewood Field Club. Lots of drills and learning on the court with a ton of fun off the court.
If you're interested please email cuttersandcocktailscamp@gmail.com