Region I News 2008-2009
Tri-State & Red Zone
JUAN ARRAYA
APRIL 4, 2009
NEW CANAAN, CT
After almost 6 weeks of hard work and millions of emails, Mark Fischl, Alex Bancila, Michael Cochrane, Mark Parsons, Ray Crosta, Michael Gillespie and I were able to see on the courts that all the time spent on the phone, in front of the computers or using the blackberry, was worth it. It was definitely a really fun day for all players and the quality of the matches was really high.
The first "Annual Tri-State Cup" was hosted at the New Canaan Field Club, located in New Canaan, CT. Each team consisted in 10 players and the format of the cup was pretty much the same as a president's cup. Current top ranked players, former top ranked players and local players participated in this awesome event. Each position played a total of 3 matches with a 2 out of 3 sets format. The 3rd set was set to be a "Match Tie Break"(first team to get to 10 points, like ATP doubles).
APTA Senior Mixed Nationals Results
CHUCK VASOLL
MARCH 30, 2009
GLEN COVE, NY
New champions were crowned in both the ages, 50+ and 60+, Senior Mixed National Championships of the American Platform Tennis Association held at the Nassau Country Club in Glen Cove, Long Island, New York.
In the 60+ competition, Doug Barrow of Roslyn, L. I., New York teamed with Courtia Worth of up-state Tillson, New York, to take the "gold" with a 6-4, 6-3 triumph over the two-time and defending champion team of Scott Estes and Louise Cash of New Jersey.
In the semi-final matches of the 60+ Championship, Sharon and Herbert Hummers of Garden City, Long Island bowed to Estes / Cash, 6-0, 6-2 and George Lynch / Allyson Bolduc were victims of the eventual Champions, Barrow / Worth, by scores of 7-5, 6-1.
The top prize in the 50+ Championship was captured by Tim McAvoy of Phoenixville, PA and Diane Straus-Tucker of Washington D.C. by scores of 7-5, 6-4 over the brother-sister team of Tim Mangan and Bobo Delaney.
Ken Persson / Connie Jones, the defending champions in the 50+ Championship and consecutive champions for the past five years, were defeated in the semi-final by Tim Mangan / Bobo Delaney, 6-2, 6-3 and Chuck and Janet Faig lost to the new Champions, McAvoy / Straus-Tucker, 6-3, 6-0.
The Long Island Platform Tennis Association conducted the tournament for the APTA. Directing the event for LIPTA was its Vice President, Tim Mangan and its President, Duane Hayden.

(l-r) 50+ Runners Up Tim Mangan & Bobo Delaney,
Tournament Director Duane Hayden, 50+ Winners Diane Straus-Tucker and Tim McAvoy



60+ Winners Courtia Worth & Doug Barrow



2009 Men's 50+/60+/70+ Nationals Results
MARCH 20-22, 2009
SCARSDALE, NY
Under a gloriously sunny sky this weekend, Fox Meadow's nine courts were filled with senior players contesting the APTA 50+, 60+ and 70+ Nationals. With players from as far away as California and Georgia in the draws, old friends reconnected and great play and good sportsmanship abounded. Shouts of "good shot" was heard from every court. There were many former champions, both familiar and new partnerships, and men who had just finished up the 145s.
Herb Hummers and Bill Morgenroth Join the Ranks of National Champions
MARCH 21, 2009
SLEEPY HOLLOW, NY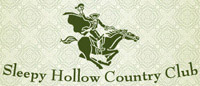 Yesterday morning, Herb Hummers and Bill Morgenroth won their first National Champsionship title with a 6-4, 7-5 win over Bob Brown and Walter Beatty in the Men's 145+ Nationals. Under the directorship of Rich Lombard, the tournament included main, consolation and reprieve draws, and a luck losers round robin.
2009 Men's Winnable B
MARCH 20, 2009
SUMMIT, NJ

The Men's Winnable B tournament was held on Saturday, March 14 at the Canoe Brook Country Club in Summit, NJ.
Brett Kraft & Ron Cummins took the title, defeating Todd Anderson & Mike Garibaldi in the finals.
2009 Men's Winnable B Draw
Photos by paddlepics
| Finalists | Winners | Runners Up |
| --- | --- | --- |
| Main Draw | Cummins & Kraft | Anderson & Garibaldi |
| Consolation | Cundey & Schmitz | Anderson & McDonald |
| Reprieve | McCarthy & McIntyre | Field & Gaffney |
| Last Chance | Graff & Moxley | Carlson & Elia |
APTA Mixed National Titles to Aila Main & David Caldwell, Jessica & Matt Guyaux and Janet & Chuck Faig
MARCH 15, 2009
FRANKLIN LAKES, NJ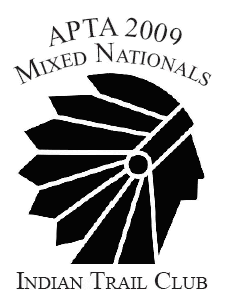 The 2009 APTA Mixed, Husband/Wife and Husband Wife 50+ Nationals were played this weekend in New Jersey. The action took place at Indian Trail Club (host of the event) and other area clubs.
Mixed Draw Husband-Wife Draw Husband-Wife 50+ Draw
The Mixed title was won by Aila Main & David Caldwell, in a 6-1, 6-3 final over Liz Jaffe & Juan Arraya. In the Husband-Wife division, Jessica & Matt Guyaux took 3 sets to defeat Sandra & Fritz Odenbach, 3-6, 6-4, 6-3. And in the Husband-Wife 50+ division, Janet & Chuck Faig overcame Laurie & Steve Sheltz 6-1, 6-3.
2009 Jansen Hospice and Palliative Care Mixed
MARCH 11, 2009
TINA KELLY
BRONXVILLE, NY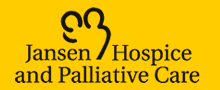 The volunteers running the Jansen Hospice and Palliative Care Mixed Platform Tennis Tournament have done it again. The annual Bronxville tournament brought together 52 teams from across Westchester County and Connecticut to raise money for this important organization. The event took place on the brisk weekend of January 31st and February 1st at several area sites, including the Bronxville Village courts, Siwanoy Country Club, Bronxville Field Club, and Fox Meadow Tennis Club.
Complete Coverage and Slides
APTA Senior Men's Nationals 45+/55+/65+
MARCH 1, 2009
CHATHAM, NJ
Under the directorship of Scott Estes, the APTA Senior Men's Nationals 45+/55+/65+ took place at Centercourt Athletic Club in Chatham, NJ.

In the 65+ division congratulations go to Doug Russell and Hank Irvine for their 1-6, 6-4, 6-1 victory over Mike Hanna and Jim Bishop. Steve Baird & Scott Estes defeated John Stefanik & Peter Redpath 6- 1, 6-4 in the 55+. Flip Goodspeed & Scott Mansager prevailed over Jim Kaufman & Bob Kleinert in the 45+, 6-3, 6-4.
This group of champions and finalists is impressive. All of them have previous Senior Nationals titles. Five are Hall of Famers. Several have Men's Open and Mixed Championships going back decades. Some have won titles with each other in different combinations. There are too many achievements to list. But if you want to check them out, just jump over to the National Championships Lists and the Hall of Fame page.
APTA Nationals Women's 40+ / 60+ Results
FEBRUARY 14, 2009
SUMMIT, NJ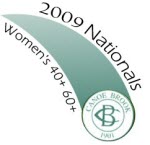 The 3rd in this years' string of APTA National Championships, the Women's 40+ / 60+, took place Wed - Thu, February 11-12. It was hosted by the Canoe Brook Country Club and Summit. NJ area clubs, and run by Marjorie Hodson. In the 40+ division, Cynthia Dardis and Amy Shay defeated Bobo Delaney and Tonia Mangan. In the 60+ division, Helen Garrett and Sandy Simmers won their 6th 60+ title by besting Louise Cash and Mary Fenton.
Caldwell & Cosimano Take Short Hills Men's, Dardis & Shay the Women's
FEBRUARY 11, 2009
SHORT HILLS, NJ

You read that right, Caldwell and Cosimano. Absent their usual partners, Caldwell & Cosimano teamed up and worked their way past Keevins-Uihlein in the quarters, Bancila-Easterbrook in the semis and Cochrane-Estes in the finals to win this year's Short Hills national ranking tournament.
In the women's open tournament, Cynthia Dardis and Amy Shay defeated Prop-Schneebeck in the semis and Cottingham-Sheldon in the finals, jumping themselves from 3rd to 1st in the ranking points race.
Congratulations to the winners and finalists in all the divisions and draws, and kudos to the tournament committee.
| | | | |
| --- | --- | --- | --- |
| Men's Open | Winners | Runners Up | Score |
| Main Draw: | Caldwell-Cosimano | Cochrane-Estes | 6-4, 5-7, 6-0 |
| Consolation: | O-Connor-Jellinek | D'Addario-Marvin | |
| Reprieve: | Odenbach-LeFevre | Albrikes-Jonasson | |
| Last Chance: | Lebanat-Lorenzetti | Mangan-Fischl | |
| Qtr Reprieve: | DeRose-Lubow | Engel-Martin | |
| | | | |
| Women's Open | Winners | Runners Up | Score |
| Main Draw: | Dardis-Shay | Cottingham-Sheldon | 2-6, 6-4, 6-3 |
| Consolation: | Quku-O'Shaughnessy | Loring-Cash | 7-6, 6-2 |
| Reprieve: | Shea-Noyes | LeBlanc-Griffith | 6-4, 6-4 |
| Last Chance: | Williams-A. Delaney | Bliss-Perry | 6-3, 6-4 |
| Qtr Reprieve: | Delmonico-Main | Delaney-Mangan | 1-6, 6-4, 6-1 |
| | | | |
| Men's B | Winners | Runners Up | Score |
| Main Draw: | FitzSimons-FitzSimons | Egbert-Rooney | 6-3, 6-3 |
| Consolation: | Uryniak-Harwanko | C.Brosnan-P.Brosnan | |
| Reprieve: | Slyfield-Metz | Bocklet-Conlin | |
| Last Chance: | Sottosanti-Parsels | Carver-Delaney | |
| Qtr Reprieve: | Haugh-Callahan | Henne-Cohn | |
| | | | |
| Women's B | Winners | Runners Up | Score |
| Main Draw: | Rhinelander-Griggs | Cacciabaudo-Lonsinger | 6-2, 6-7, 7-5 |
| Consolation: | Stathis-Shafaie | Colville-Parks | |
| Reprieve: | Heffernan-Mullaney | Bascio-Caufield | |
| Last Chance: | Ruppert-Krzanowski | Gilmartin-Brown | |
| | | | |
| Men's 115+ | Winners | Runners Up | |
| | Estes-Palmer | Griggs-Harlow | |
The APTA Junior Nationals Rocks!
LONG ISLAND PLATFORM TENNIS ASSOCIATION
FEBRUARY 3, 2009
LONG ISLAND, NY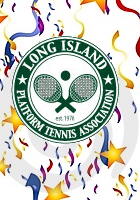 LIPTA was proud to host the 2009 APTA Junior National Championships. Mark Brosnan - Tournament Director had a vision and plan for this tournament, and executed it to perfection. The tournament kicked off Friday evening January 30th at the brand new USTA Billie Jean King National Tennis Center. The evening featured platform tennis clinics conducted by Long Island Professionals, the clinics, in addition to teaching, were great fun for all the kids who took part. Next were demonstration matches played by the 2008 Junior National Champions, followed by matches featuring Nationally ranked Men's and Women's Teams. Over 200 parents and children attended this event.
The Championships got underway on Saturday January 31st, with virtually every court on Long Island being used. 95 teams entered, with teams coming from as far as Pittsburgh, PA and Hamilton, Ma. LIPTA would like to thank all the volunteers, and there were many, without whom this event could not have been the success that it was. LIPTA would also like to thank the clubs and their members who so graciously made their courts available for this event. LIPTA would be remiss not to again recognize Mark Brosnan for the effort and dedication he put forth in making this event a success.
Worthy of mention is the fine etiquette and sportsmanship displayed by all players.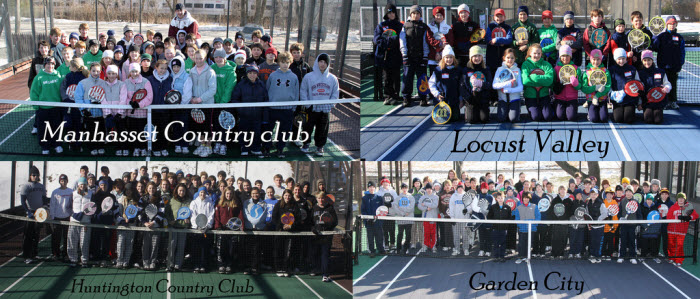 Atlantic Classic: Dardis & Shay Win Womens, Stulac & Bancilla Win Mens
JANUARY 24, 2009
ESSEX, NJ

Men's Draw
In the men's final, Alex Bancila and Mike Stulac beat Drew Broderick and Guy Moore 6-1, 6-1.
Women's Draw
On the women's side, Cynthia Dardis and Amy Shay bested Heather Prop and Lynne Schneebeck 6-2, 6-3.
CT State Women
JANUARY 21, 2009
WILTON, CT
Winners
Runners Up
Main Draw
Dardis-Shay
Brennan-Norton
Consolation
McMahon-Palmer
Furnivall-Shaughnessy
Reprieve
Minicus-O'Shea
Cruice-Geiger
Last Chance
Howe-Taylor
Clark-Sheehy
Finalists
Quarter Reprieve
Gambee-Wooters & Carey-McMahon
APTA Women's Nationals 50+ and 70+ Results
JANUARY 16, 2009
SCARSDALE, NY
50+ Results
| | | |
| --- | --- | --- |
| | Winners | Finalists |
| Main Draw | Delaney-Krieger | Charlton-Faig |
| Quarterfinal Reprieve | Lovejoy - Shaw | Bloom-Redden |
| Consolation | Diefendorf/Steers | Manning-Rowe |
| Reprieve | Dyminski - Nagy | Aisenman-Birretella |
| Last Chance | Klingner - Sturgis | McDevitt-Tierney |
70+ Results
The Women's 70+ National Championship was played at Fox Meadow Tennis Club on January 14, 2009. The day had a very low temperature, but a very high spirit and performance. The first seeds, Sharon Hummers and Ann Moriani, lost in an exciting first round 3 set match to Hope Kerr and Betty Michinard. Kerr and Michinard went on to win the tournament with two more 3 set matches. Gingie Greene and Lynne Verna in the semi's gave them a fight with the score 7-5,1-6, 6-3. The finals were also exciting. They played the second seeded team, Nancy Libby and Margot Turk, 6-4,6-7,6-2. They all played beautifully. It was a proud day for all the 70+ women who participated.
Next year we anticipate a bigger draw. Hope to see you there! --- Ann Brown
| | | |
| --- | --- | --- |
| | Winners | Finalists |
| Main Draw | Kerr-Michinard | Libby-Turk |
| Consolation | Hummers - Mariani | Eskes-Graves |
| Reprieve | Friedlander - Genereaux | Greene-Verna |
| Last Chance | Milligan - Herold | Bascome-Brown |
Lovejoy-Kaufman Take CT Mixed Squires team Takes the 50+ Division
JANURAY 14, 2009
NEW CANAAN, CT
Open Division - Late rounds

50+ Division - Late Rounds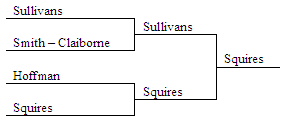 Another Successful New Jersey State Mixed
BRAD OHLMULLER, CHAIR OF THE NEW JERSEY STATE MIXED
JANUARY 14, 2009
NORTHEASTERN NJ
The threat of 6 inches of snow could not derail another successful NJ State Mixed Platform Tennis Championship hosted by the Montclair Golf Club (MGC). For the 5 th consecutive year, the event attracted a full-field draw of 64 teams, with another half dozen or so teams on a waiting list. The tournament's success is due in large part to the players, who encourage and compete with players at all levels; the hospitality and support of all the participating clubs – MGC, Short Hills, Essex Fells, and Orange Lawn; and a great lunch and party, perfectly orchestrated by the MGC staff.
Pictured at right: Champions Steve Derose and Carol Kimmelman, Finalists Anthony Cosimano and Kelly VanCalcar
Platform Tennis Clinics at the Billie Jean King National Tennis Center
JANUARY 14, 2009
NEW YORK, NY
Whitney Kraft, Director of the Billie Jean King National Tennis Center, has scheduled a series of Drill & Play Clinics a the Tennis Center's new platform tennis facility.
The clinics will take place from January 21 - March 1, 2009. Each clinic is held once a week for 6 weeks. Various days and tmes are available. Click here to open the information and registration sheet.
These new courts are a fantastic place to showcase our sport. Sign up for a clinic, get out on the courts, and have fun while advertising platform tennis.
Long Island Invitational 2008 Results
DECEMBER 8, 2008
LONG ISLAND, NY
Men's A Tournament
David Caldwell & Jon Lubow (#4 seed) took the men's title, defeating Dan Rothschild & John Schmitt (#5 seed) in a three set final, 6-4, 4-6, 6-0. In the semis, Caldwell & Lubow defeated Mark Parsons & Brian O'Connor (unseeded) 6-1, 6-4 and Rothschild & Schmitt defeated Brad Easterbrook & Alex Bancila (#2 seed).
Women's A Tournament
Cynthia Dardis & Amy Shay (#3 seed) took Women's Title by defeating the unseeded team of Keri Flynn & Sue Tarzian 6-4, 6-0. In the semis Dardis & Shay defeated Tonia Mangan & BoBo Delaney (#1 seed) 3-6, 6-3, 6-4. Flynn & Tarzian defeated Kerri Delmonico & Aila Main (#2 seed) 4-6, 6-3, 7-5.
Men's B Tournament
The father-son team of Steve & Steven Trifiletti took the Men's B title by defeating John Maher & Brad Thurman 7-5, 7-5.
Completed draws at the LIPTA site:
Men's NRT, PCQ
Women's NRT
Men's B
Jane Fleming Memorial 2008
DECEMBER 7, 2008
GREENWICH, CT AREA
Congratulations to Cash & Finnegan, #3 seeds, on their win over Connors & Feher, #1 seeds.
Late Rounds of Main Draw
Connors & Feher
Connors & Feher
Cash & Finnegan
Shaw & Lovejow
Cash & Finnegan
Cash & Finnegan
Jellinek & Brzova
Sound Shore Invitational 2008
NOVEMBER 23, 2008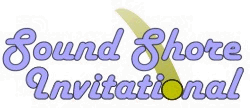 Men's Open
Brad Easterbrook and Alex Bancila took the Men's title, defeating Lennart Jonasson and Mike Stulac in the finals, and top seeds Mike Cochrane and Scott Estes in the semis.
Winers in the back draws were:
Consolation: McKessy-Mueller over Beatty Fairchild
Reprieve: Caldwell - Main over Ruppert - Wright
Last Chance: Mangan - Mavrin over Teglas - Vogel
Qtr Reprieve: DeRose - Lubow over Bennett - duRandt
Men's "B"
Main Draw: Brown - Zabatta over Misitrano - Catter
Consolation: Rogers - Schwab over Shephard - Pinkernell
Reprieve: Paret - Zeida over Roberts - Sperry
Last Chance: Vergari - Burns over Denious - Outcalt
Eastern States Platform Tennis Singles Championship 2008
ROGER A. KNIGHT, TOURNAMENT DIRECTOR
NOVEMBER 22, 2008
GREENWICH, CT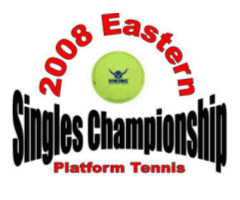 On Saturday and Sunday November 1-2, the Eastern States Singles Championship was hosted by the Greenwhich Country Club. The draw of 24 players was a 50% increase from last year, and included young tennis/paddle pros just beginning their careers in paddle as well as tournament and league veterans.
This year's winner was Mark Parsons, who defeated Mike Cochrane in the finals. Tournament organizers and players anticipate a full 32 person draw next year.
Patterson Club Junior Open Results
SCOTT SLOBIN
NOVEMBER 19, 2008
FAIRFIELD, CT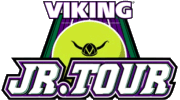 Patterson Club Junior Open was held on November 16, 2008, at the Patterson Club and Fairfied area clubs.
The tournament had a great turnout of 39 teams playing on a beautiful fall Sunday afternoon. Kids from all over region 1 turned out for this Viking Junior Tour Tourney. Special thanks to Viking for their support of this event and to Marjorie Hodson for her help with tournament registration.
Complete Coverage and Slides
"The Sally" benefits Westchester Youth Services
CHRISTINA KELLY
NOVEMBER 3, 2008
SCARSDALE, NEW YORK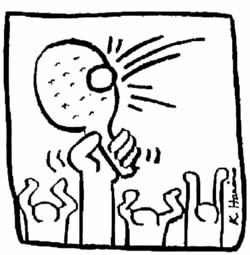 Sally would have loved it -- the beautiful autumn day, the laughter on the paddle courts, and another year of successful fundraising for a wonderful charity.

"The Sally" is an annual platform tennis tournament that takes place each fall. It is held at Fox Meadow Tennis Club in Scarsdale to benefit The Children's Village, Westchester County's only shelter for homeless teens. The event is named after Sally Rogers, a long-time volunteer at The Children's Village, an avid paddler, and a past president of Fox Meadow.
Sharon Saunders and her committee (including Barbara Underhill, Anna Filardi, Sugar Genereaux, Barbara Rau, Mary Cosgrove, and Robert and Ann Brown) did a terrific job organizing this event which drew 45 teams from all over, including Long Island, Connecticut, New Jersey, and Philadelphia. Besides a full day of paddle, there were raffles, a silent auction, and a delicious lunch.
Complete Coverage and Slides