Villa Maria Academy Joins PA High School League
March 9, 2022
Malvern, PA
Mentor Jimmy Yen writes: The Villa Maria Academy Platform Tennis Team finished their inaugural season and we have 13 more people who are in love with the sport. The team was started this year by our Athletic Director Stephanie Taylor. Some of the other high schools in the area already have teams (Conestoga, Radnor, Episcopal, etc.) and Villa joined the league. This first year Stephanie ran the team and, with the help of some parents, were able to get our players to practices at Martin's Dam Club in Wayne and matches against other schools. Steve MacGregor, the Director of Racquets at Martin's Dam, did a great job. They all improved a lot!
The players are very excited for next season. Noah Seidenberg at Xenon was great in helping our girls get some gear so they could match and look sharp on the court. Even AD Taylor fell in love with the sport and already has plans to start playing this spring and summer.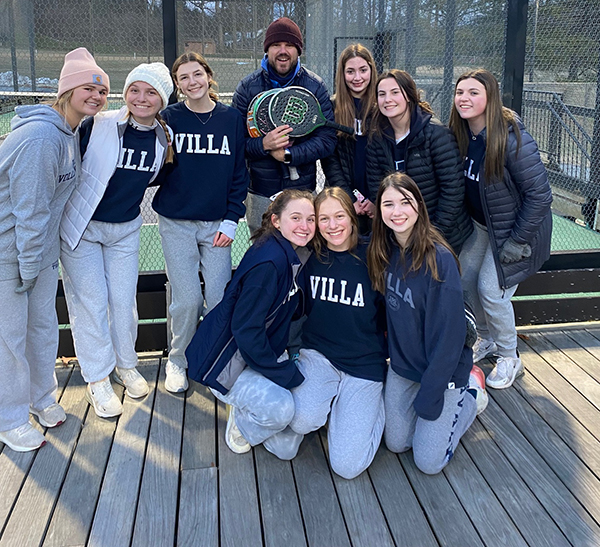 A portion of the team with Pro Steve MacGregor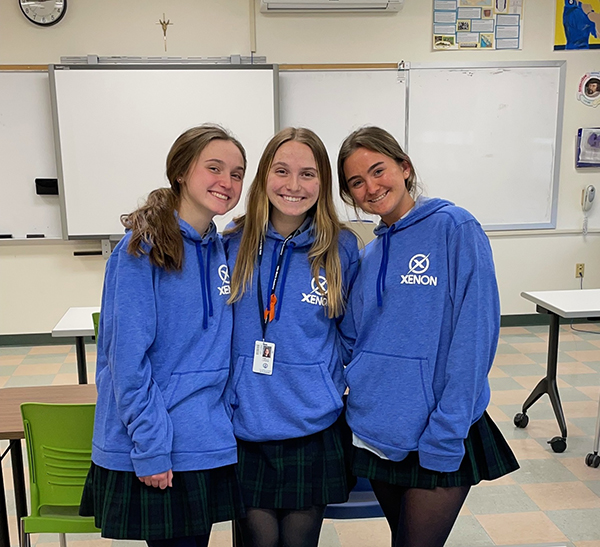 Players rocking their new Xenon sweatshirts.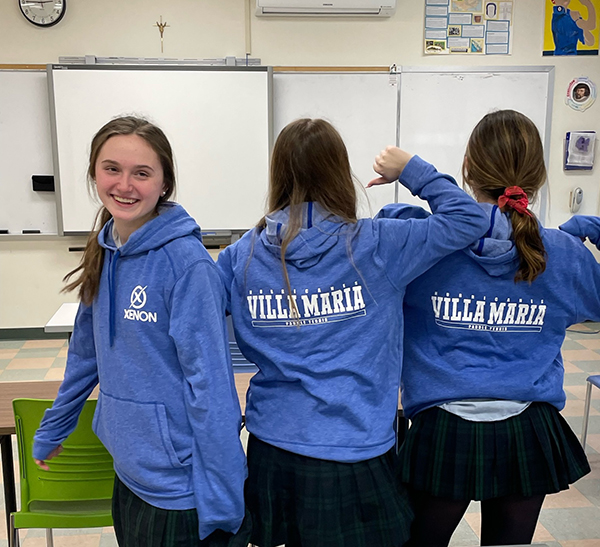 The Villa Logo on the back was designed by a student (Sage M.)