Region II News 2007-2008
Big Paddle 2008
DAN McCORMICK
MARCH 16, 2008
The annual Big Paddle tournament was held on Sunday, March 9, at the Hartford Golf Club in West Hartford, CT. The Big Paddle event goes back over 30 years, and has always featured both great competition and sportsmanship. The four competing clubs were Essex, CT; Longmeadow, MA; Shelter Harbor Inn in Westerly, RI; and the host Hartford. Each club had a lineup of four men's doubles teams, with a round robin format in which each club played each other.

Two-time defending champs Essex swept Hartford 4-0 and then beat Longmeadow 3-1. Shelter Harbor split 2-2 with Longmeadow and defeated Hartford 4-0. Hartford and Longmeadow split 2-2. Going into the final round of matches, Essex was 7-1, while Shelter Harbor was 6-2. Therefore Shelter Harbor needed to win at least three of its four matches against Essex to take the Big Paddle back to the Shelter Harbor Inn (yes, there really is a giant

paddle as a prize for the winning team). As it turned out, all four matches went to three sets.

In the first match out, Shelter Harbor's #3 team of Duncan Welch / George Moore defeated the Essex #3 team of John Cunningham / Matt Holmes. At #1 doubles, Shelter Harbor's Marc Porter / Pete Harvey beat Chris Gaudreau / Jerry Albrikes. Then Dan and Pete McCormick of Shelter Harbor won the clinching match at #2 doubles against Mike Fried / Geoff Cartier. In the last match of the day, the Essex #4 team of Carl Bergstrom / Roddy Diotelevi defeated Russ Burgess and Scott Ferguson.

In the final standings, Shelter Harbor finished 9-3, just ahead of 8-4 Essex. Naran Dhamodharan / Alex Seiler were the stars for the Longmeadow team, going 3-0 at #1 doubles. Phil Rockwell, who played in the first Big Paddle event in 1977, teamed with Ned Shanahan at #4 doubles and got Hartford its first win of the day against Longmeadow. Gil Keegan once again captained the Hartford team and was a very gracious host for the competition.
March Madness
ROB COSTER, REGION II PRESIDENT
MARCH 7, 2008
The APTA National Championships are upon us and PT players from Region 2 are already off to a great start. The ball got rolling when the Region's 95+ Men's team brought home the "Big Daddy" Cup for the second time in a row. A few days later, Jerry Whitlock & Steve Roiter along with Clay Bassett & Jon Batterson advanced to the quarterfinals of the 60+ Men's Nationals. And last weekend in New Canaan (CT), Barbara Coster carried her fat, slow and old husband to the quarterfinals of the 50+ Husband/Wife Nationals while Peter & Karen Lyons from Region 2 went on to win that National Championship in convincing fashion.
While all the mixed play was going on down in

Fairfield County

, Gil Keegan was running the Greater Hartford Men's PCQ event at

Hartford

Golf. The two semi final matches that pitted Bill Anderson & Jeff Morneau against Jerry Albrikes & Lennart Jonason and Rob Pierce & Johan DuRandt against Bill & Leo Power were two of the most incredible displays of platform tennis that many of us have ever witnessed. It got even better when Jerry & Lennart took down Rob & Johan in the finals. There is no doubt that the best of our Region are hitting their stride just in time for the President's Cup & Nationals play.
This weekend, the best men of four Region 2 clubs face off in the Big Paddle at

Hartford

Golf. Longmeadow (MA), Essex (CT), Shelter Harbor (RI) and Hartford will do battle for the coveted Big Paddle. Missing from the fray in Hartford will be Rob Pierce & Leo Power who will be competing as the number 4 seeds at the 45+ Men's Nationals in

Chicago

.
Next weekend is the Open Nationals in

Rochester, NY

. Several of our top players will be making a run for the championship including the men & women of the Region 2 President's Cup team. Good luck to everyone!
Jessie Glidden and Amy Stiga
Tricia Bloom and Deirdre Redden
Barbara Bettigole and Sally Hughes
Michelle Cannon and Rhonda Colvard
Lisa Hadley and Kim Mihan
Bill and Leo Power
Jerry Albrikes and Greg Bennett
Rob Pierce and Johan DuRandt
Matt Dana and Jeff Mitchell
Marc Porter and Peter Harvey
Big Daddy, A Region II Success
TONY ETTINGER
FEBRUARY 25, 2008
Big Daddy II was a big success. On a beautiful clear day at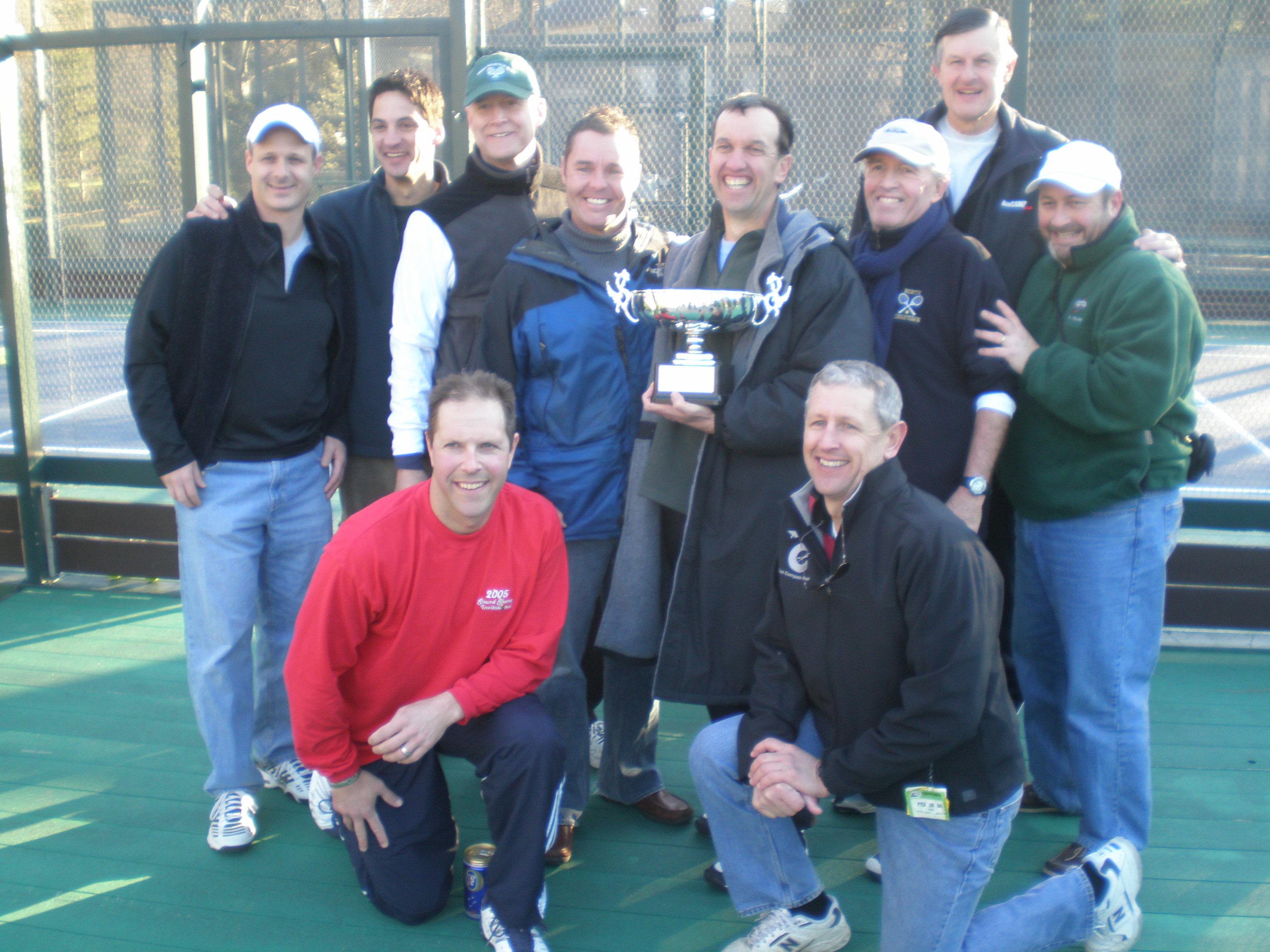 Fox Meadow, a bitter rivalry akin to the Yankees- Red Sox, continued between Region 1 and Region 2, each region fielding six 95+ teams. The morning was a round robin format where every Region 1 team played every Region 2 team in a six game pro set. All games counted towards the afternoon rankings for final matches and total score for each region, to see who took home the Big Daddy Cup (which was nicely engraved with Region 2's name from last year).
Region 2 took a commanding lead from the morning play into the afternoon finals match up. Region 1 needed to go 4-2 in the final pairings to bring back the Cup.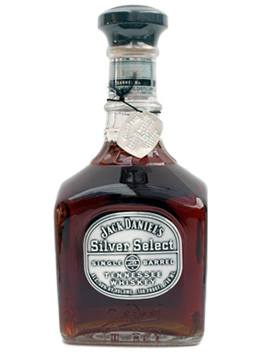 Although virtually every match was hotly contested, Region 2 won the afternoon matches 4-2 and retained the Cup for another year under the capable but quirky leadership of Dan McCormick. The answer to "Whose your Big Daddy" was clear again. The team of Mike Cochrane and Scott Estes Sr. finished first for Region 1 and won their final match up to receive bottles of Vintage Port. Unfortunately, the Cup was already full of the Jack Daniels that Region 2 had poured in it. We're all looking forward to Big Daddy III.
January Update
ROB COSTER, REGION II PRESIDENT
MARCH 7, 2008
It was a good weekend for Region 2 Tournament Directors. Solid draws, perfect paddle weather, a great group of people and both Directors made it to their respective finals. Geoff Cartier & Jeff McFarland defeated Gil Keegan & Jeff Blanchard at the the Greater Hartford Men's "B" Tournament. Down on the CT shore, Jessie Glidden & Amy Stiga took down the solid team of Kitty Palmer & Megan McMahon in the Madison Women's PCQ finals. Congratulations and thank you Kitty & Gil for running truly great events!

February kicks off the the final run to Rochester and the APTA National Championships in mid March. Lots of fun events between now and then. Essex (CT) is hosting a Men's 115+ tournament next Saturday. I've got room for two more teams. Get a partner and sign up. Send me an email today if you're interested at robcoster@gmail.com.

On the weekend after next, Longmeadow will run their Men's PCQ event. If you think you're pretty good, this is a great event for you to attend. The word at Hartford this weekend was that Longmeadow had a few new teams jumping into the fray. Contact Dave Fuller at judgedmfuller@yahoo.com and sign up now. There is nothing to be scared of. The Women's Nationals 40+ & 60+ are in New Jersey that same weekend. Contact information is listed below.

And if you are thinking about the Essex 95+ "Big Daddy" on January 16th, you better act soon, Geoff Cartier reports that his draw is already half full. Geoff can be reached at geoc327@yahoo.com. This will be your last chance to qualify for the "Big Daddy Cup" which will be played on February 21st at Fox Meadow in NY. Unlike the other age bracket event the "Big Daddy" and 145+ is the combined age of the team and the age you turn in 2008 is used to calculate your eligibility. To be a "Big Daddy" you've got to add up to 95 years or more.

Men's National Championships start in late February with 50+, 60+, 70+, 145+ & the "Big Daddy " Cup in Westchester. The month closes out with the National Mixed Championship in Fairfield County. Contact for all these events are listed below.

The final Men's PCQ event for the year will be run by Gil Keegan at Hartford Golf Club on March 1st. Let's close it out with a bang. My goal is to bring at least 24 teams to this event. Sign up now with Gil at KeeganGE@aetna.com.
Anderson & Dana win Men's Draw at the Greater Boston Open
ROB COSTER, REGION II PRESIDENT
JANUARY 14, 2008
2008 kicked off with a bang with three men's events running simultaneously in the Region on January 5th including another successful tournament in Boston! This time pulled together by Jim Greenho & Rob Pierce. Not only do we have the World Champion Red Sox, the dominating Celtics and the undefeated Patriots, the newly formed Region 2 team of Bill Anderson and Matt Dana conquered the field of 24 teams at the Boston Open! With the home court advantage being a major factor, all 3 of the top-seeded teams fell in the quarter-finals, which provided for an "All Region 2 Semi-Finals". In the final match of the day, the Power brothers (Bill & Leo) were outmatched by the relentless team of Bill Anderson and Matt Dana by the score of 6-1, 6-2. Great food, tournament favors and weather added to the success. But best of all, solid players made the trip to Boston from everywhere (Cincinnati, New Jersey and Toronto) to get a taste of Region 2 paddle.
Delmonico-Main Win 4th Hartford Championship
DEIDRE REDDEN
NOVEMBER 17, 2007
HARTFORD, CT
erri Delmonico and Aila Main won the 2007 Hartford Women's Championships Saturday against a sluggish Cynthia Dardis and Amy Shay 6-0, 6-1. As a new team, Delmonico-Main won the Hartford Championships in 2004 against the veteran team of Sue Aery and Gerri Viant for their first tournament win ever. Three years and numerous titles later, they remain undefeated at Hartford , having won the tournament 4 times in a row.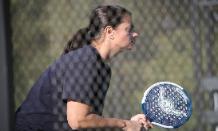 Heather Prop and Lynn Schneeberg won the prize for traveling the farthest and also won the quarterfinal reprieve against the Long Island duo of Liz Jaffe and Melissa LeBlanc 6-4, 6-3. Trcia Bloom and Deirdre Redden were the consolation winners over Jill Repka and Sara Roundy. And in a marathon match, Lisa Hadley and Kim Mihan defeated Laurie Rosen and Leslie Potter in the Vermont Championships, aka the last chance 6-4, 4-6, 7-6.
Rally for the Cure
SHERI SHEA
AVON, CT
DECEMBER 6, 2007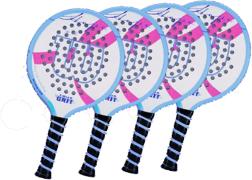 It was the second year for the Golf Club of Avon to host the Rally for the Cure tournament. The event raised $1,200 and included 22 women, 3 courts, great food and prizes. Next year Sheri plans to have at least 3 clubs running events simultaneously in October (breast cancer awareness month) as a kick off to the paddle season. Hopefully, Hartford Golf, Hopemeadow and Avon will participate so that we can reach out to more players and raise even more money.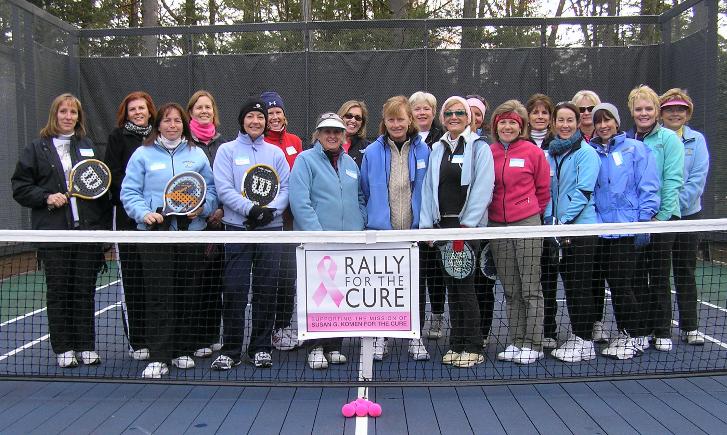 Men's 125s goes to Estes & O'Donnell
ROB COSTER, REGION II PRESIDENT
DECEMBER 3, 2007
The Men's 125's at The Hartford Golf Club drew 12 teams from 6 states. It was the largest draw to date in this format and the reviews were very positive. Of the 24 man draw, 9 were current or former National Champions.

In the Main Semis, Scott Estes and Mike O'Donnell of Chatham and Mountain Lakes, NJ were victorious over Jim Richmond and Jamey Burns of Essex and Deep River CT. The other semi saw Clay Bassett and Jon Batterson of W. Simsbury and Farmington, CT prevail over Phil Rockwell and George Lynch of Canton, CT and Woodstock, VT. Estes and O'Donnell brought home the Championship.

In the Consolation Finals, Joe Holmes and Jim Dey of Norwalk, CT and Westerly, RI were victorious over Gary MacElhiney and Henry May of Guilford and Essex, CT.
Glidden & Stiga win Women's Draw at the Greater Boston Open
CHARLOTTE GILET
JANUARY 9, 2008
WEST NEWTON, MA

Top seeds Jessie Glidden and Amy Stiga moved through a draw of 16 teams at BraeBurn Country Club in the Greater Boston Open on December 1. They defeated Sally Hughes and Barbara Bettigole in a semi-final match and the second-seeded team of Kitty Palmer and Meghan McMahon in a 6-2, 6-4 final.
Ringing in the New Year
ROB COSTER, REGION II PRESIDENT
DECEMBER 26, 2007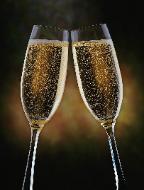 I hope everyone had a great Christmas. 2008 is just around the corner and so is the meat of our paddle season. Mother Nature forced the cancellation of the Men's 95+ tournament @ Myopia or was it maybe that tournament director Dan McCormick wanted to be near a warm fire watching weekend?
January is a wild month full of paddle events. I know that several teams from my neck of the woods are heading to Boston on the 5th for the Boston National Men's PCQ & National Ranking Tournament. Jim Greenho is hoping on a record draw. It will be a great event with the best men's paddle in the Northeast. Contact Jim at james.b.greenho@smithbarney.com to sign up. Jamey Burn was near a full draw for his Men's "B" event in Essex CT on the 5th. He may now be working with a waiting list. Jamey can be reached at jamey@essex.com. Dan McCormick is back off the sofa on the weekend of January 19 & 20 with dual events. The New England Women's PCQ is on Saturday the 19th and the New England Men's "B" is on Sunday the 20th. Wonder who the Pats will be playing that weekend? Let's keep the trend growing and fill out both these draws. Dan can be reached at myopiaracquet@aol.com. The ladies are back in action the following weekend in CT at the Madison Women's PCQ on Saturday, January 26. I've been told there will be several new teams at this event and again, we may be looking at a record draw. Kitty Palmer is running this tournament and can be contacted at KPalm821@aol.com. On that very same day, the men will be competing in the Greater Hartford "B" tournament hosted by Hartford Golf Club. I hope all the teams playing the "B" tournaments at both Myopia & Essex sign up for this really great event. Gil Keegan runs a great tournament. Gil can be reached at KeeganGE@aetna.com. And for our friends in the north who can't get the dogs to pull the sled two weekends in a row (or get permission to go to Hartford), I've just been informed about the Shootout at Dorset (VT) on that same Saturday. I've attached more information about the Shootout to this email. Steve Holman is running the event and can be reached at holmanstudios@verizon.net.

February kicks off with something new. I was looking to bridge the gap between the 95+ with the thirty something young gun and 125+ with the older than dirt codger. Thus the 115+ Men's event in Essex CT on the 2nd. I'm running it, so email me at robcoster@gmail.com if you want to join the fun.

I've mentioned that two goals as Regional President was to build an email list of players in the Region 2 and a list of where the games are played. This email list started at just under 100 players and has now grown five times that number. Keep on spreading the word. Now for phase two. Please tell me where you play and where it's played around you. Just a club name, number of courts and town. Privately owned courts too would be great. I'd really appreciate it.

Oh by the way, remember my quiz question last month? According to the APTA, the most active paddle community in Region 2 is Nantucket with 30 members, followed by a tie between Jamestown RI and Concord MA with 11 each. Longmeadow MA is by itself in 4th and Madison, CT rounding off the list at 5th. I hope everyone you play with is on my email list and is a member of the APTA.

Happy New Year!
December Update
ROB COSTER, REGION II PRESIDENT
DECEMBER 3, 2007
There were several solid players competing at Brae Burn that should be playing in Lennart's event this coming Saturday. When you play the best; you get better. Let's fill the draw. Contact Lennart today at lcjtennis@msn.com and sign up to play. On Sunday, Dan McCormick is hosting the New England Women's 95+ at Myopia in Hamilton, MA. Many of the guys will attest that the 95+ format is a blast. Come on ladies! Get a partner! Contact Dan today at myopiaracquet@aol.com. The last event in 2007 will be Men's version of the 95+ which is also hosted by Dan McCormick at Myopia on Sunday, December 16. Dan ran the first 95+ event in New England, maybe the country, and is one of the reason why the format has thrived. Longmeadow MA had 19 teams a few weeks ago and Essex CT is planning for a strong turn out in February. Play in the event that started it all, contact Dan now.

The New Year kicks off with a bang. Jim Greenho will be hosting the Boston National Men's PCQ and National Ranking Tournament on January 5 at The Country Club in Brookline, MA. Remember, when you play the best; you get better. That will certainly be the case at this event. Contact Jim at james.b.greenho@smithbarney.com. And on that same day, Jamey Burns is hosting a very winnable Men's "B" Tournament (all the really good players will be in Brookline) at Essex, CT. Contact Jamey at jamey@essex.com. I know he's planning a limited draw so this event will fill up fast.
Rhode Island PCQ & Mixed Results
JIM DEY
NOVEMBER 14, 2007
Jerry Albrikes and Leo Power beat Rob Pierce and Jeff Mitchell in the final 6-4 6-2. They beat peter Harvey and mark Porter 6-2 7-5 in the semis and Rob and Jeff beat Dan Mccormick and Steve Heath in the other semi 2-6 6-2 7-6. Consolations: Mike Fried and Chris Gaudreau over Rob Coster and Russ Burgess 7-5 6-4. Reprieve final Jaimie Hayes and Dan Obrien over Jim Dey and Peter Mccormick 6-3 6-3.

Mixed doubles: lea Nero and Peter Mccormick beatLiz McMann and Lance Barrett 7-5 2-6 6-4. Winnners beat Judy and Jeff Takach and the runner ups beat Peter and Ann harvey. Kim Hyde and Bob Winchesterwon the consis and the Takach's won the reprieve.
Thanksgiving Update
ROB COSTER, REGION II PRESIDENT
NOVEMBER 20, 2007
Our paddle season is hitting full stride. Rob Durfee hosted the 1st annual 95+ Men's Tournament @ Longmeadow and 19 teams competed! Dan McCormick & Steve Heath held off the hard charging team of Rob Caserta & John Cunningham to win 7-5 & 6-3. At the same time, Kerri Delmonico and Aila Main won the 2007 Hartford Women's aka the last chance 6-4, 4-6, 7-6.

At the Sound Shore Invitational in Scarsdale, NY, Jerry Albrikes & Lennart Jonason met fellow Region II players Rob Pierce & Leo Power in the second round. Jerry & Lennart came away with the win only to lose to the #2 seeds in the quarter finals.

Our next event in the Region is the Greater Boston Women's Open on Saturday, December 2. This is a President's Cup Qualifier hosted by Charlotte Gilet. She can be contacted at cgilet@nycap.rr.com . The Brae Burn Men's "B" is hosted by Don Helm on Sunday December 3. Don is hoping to fill the entire draw of 32 teams. I've signed up. I hope you do too. You can reach Don at djhelm@comcast.net. And then on the very next Friday, December 7, Hartford Golf is hosting a Men's 125+ event. Clay Bassett can tell you more. He can be reached at cbassettsr@aol.com.

Now let's talk about the APTA. Many of you have emailed me recently or introduced yourself to me at tournaments this year and you shared with me how much you like getting my emails. Thank you, but please support my efforts to grow our sport. Most of the people who are running the tournaments this season have done so season after season after season. Please be sure to thank them for their dedication and support their efforts to grow our sport. Join the APTA! Sadly, less than half the people getting this email are members of the APTA. In case you didn't know, you can join the APTA at platformtennis.org .

Spread the word! New courts are popping up every season. Congratulations to the Newport (RI) Country Club who just completed construction on their new court and kick off play on that court tonight.

Taft or Hotchkiss? Do you have a connection? I have six teams signed up already to play in a casual mixed tournament on Saturday, February 23. Plans are to play on the courts in the Lakeville, CT area in the morning and cheer on a team at the Taft/Hotchkiss hockey game that afternoon. Let me know if you're interested. Could be the beginning of a great annual event.

Have a great Thanksgiving! See you at Brae Burn!
November Update
ROB COSTER, REGION II PRESIDENT
NOVEMBER 5, 2007
So far we've had great attendance at our Region II tournaments this season. David Halsey hosted the Green Mountain Men's & Mixed Tournament and Kate Rugen hosted the first women's President Cup Qualifier of the season @ Shelter Harbor this past weekend. Results from both events will soon be posted on both Paddlepro and the new APTA websites in the very near future.

They are still looking for a few teams to round out this weekends Men's and Mixed event @ Shelter Harbor. Although the Men's tournament is a PCQ event, you are guaranteed three matches and will experience some of the best men's paddle in the area. Contact Jim Dey at jim@shelterharborinn.com today and sign up for both events. Rob Durfee is hosting a 95+ Men's tournament in Longmeadow MA on Saturday, November 17th. He mentioned last week he was capping the draw at 20 teams and had only two spots left. They may be gone by now. Better contact him today at rdurfee@wgi.us if you're hoping to play. On that same day, Deirdre Redden is hosting a Women's PCQ @ Hartford Golf. She can be contacted at deirdre.redden@sbcglobal.net

Let's keep communicating. Several great things have happened since I started writing to you. Three new APTA events have been added to the regional schedule. A couple of inter club matches are being planned. Including a road trip by the Essex CT Men to take on the Dorset VT Men. A combo of paddle and skiing are being discussed. I'll be adding a contact list for inter club matches in future emails. Please contact me if you want your group included. Many of you have asked for information on events farther out into the season. Questions I've been asked:

Do you know of any leagues (outside of the requirement of having a country club membership) in the Greater Boston area?
How about hosting the Nationals - Why don't you reach out to some of the Boston people and see if they think it is feasible?
Do you think the guys from Essex might want to come all the way to Dorset? Are there other men who are interested?
Are there any tournaments for women in the Greater Albany area?

Do you have answers or ideas? Let me know -- robcoster@gmail.com

One of the best thing to happen is that more and more people have come out of the woodwork to join my email list. Please pass the word and have your paddle buddies email me today if they want to know more about Platform Tennis in our Region. And of course, if you don't want to be on this list, let me know that too.
Results from the Nantucket Mixed Tournament
Main Draw - Jai Stiga/Amy Stiga defeated Tom Kelly/Darcie Evans 6-1,3-6,6-4

Championship Reprieve – Tim Dugan/Margaretta Andrews defeated Todd Tyson/Leslie Potter 1-6,6-1,6-4

Consolation – Tom Weinstock/Alison Zieff defeated Dalton Frazier/Cheryl Emery 7-6,5-7,6-3

Consolation Reprieve – Chan Moore/Jeannie Hicks defeated Mickey Danoff/Marianne Felch 6-4,6-4
Slides
Courtesy of Maureen Reed

Created with Admarket's flickrSLiDR.
1 - Tom Weinstock/Alison Zieff - winners consolation
2 - Happy travelers from Vermont
3 - Chan Moore/Jeannie Hicks - winners Consolation reprieve
4 - social group enjoying the sunshine, finally!
5 - Cheryl Emery/Dalton Frazier - runners-up consolation
6 - Todd Tyson/Margaretta Andrews/Tim Dugan/Leslie Potter - championship reprieve finalists
7 - Tim Dugan/Margaretta Andrews - winners championship reprieve
8 - Marianne Felch/Mickey Danoff/Jeannie Hicks/Chan Moore - consolation reprieve finalists
9 - Tom Kelly/Darcie Evans/Amy Stiga/Jai Stiga - main draw finalists - Sitga/Stiga took it in 3 sets.
Results of the 2007 Green Mountain Open
By David Halsey
Now in its fifth year, the GMO has always had the support and promotion by APTA that we needed, including the first APTA exhibition in Region II history two years ago. Ten members and two guests enjoyed two hours of high quality paddle tennis instruction on Friday evening thanks to our team of instructors: Dan McCormick, Rich Morrell, Larry Whitman and Matt Dana.

In total, 12 Men's teams (20 matches) and 14 Mixed teams (22 matches) competed at our three Upper Valley venues with a combined 18 hours of play.

Forty-five players and family members gathered on Saturday night at the Upper Valley Event Center in Norwich, VT for a wonderful evening of friends, food and music (with the youngest only 8 weeks old and oldest ... well, let's just say over seventy!) The 2007 Green Mountain Open raffle included a top donated by the winner to the Jansen Hospice Program in Westchester, NY.
2007 Men's Tournament:
Winners: Matt Dana (ME) & Bill Kloss (NJ)
Finalists: Dan McCormick (MA) & Pete McCormick (MA)
Reprieve Winners: John Vogel (VT) & Tom Vogel (NY)
Reprieve Finalists: Eric Roiter (MA) & Steve Roiter (VT
Semi playoff Winners: Rich Morrell (NH) & Larry Whitman (MA)
Semi playoff Finalists: David Halsey (VT) & Todd Tyson (VT)
Last Chance Winners: Bruce Genereaux (NH) & John Stoffel (NY)
Last Chance Finalists: Ted Thompson (NH) & Eugene Demidenko (VT)/Kevin Dillon (NY)
2007 Mixed Tournament:
Winners: Cynthia Knight (NH) & David Halsey (VT)
Finalists: Jill Tryon (CT) & Charlie Shepard (VT)
Reprieve Winners: Missy Barlow (MA) & Dave Barlow (VT)

Reprieve Finalists: Sara Maynard (CT) & John Stoffel (NY)
Consolation Winners: Eilene Dillon (NY) & Kevin Dillon (NY)
Consolation Finalists: Darlene Finnegan (NJ) & Brian McGlone (NJ)
Last Chance Winners: Suzie Bryan (VT) & Bill McCollum (VT)
Last Chance Finalists: Lynn Joyce (NY) & Ed Corballis (NY)
Please consider joining us again next year for the 2008 Green Mountain Open: scheduled Friday, October 31 - Sunday, November 2, 2008