Region VII News 2007-2008
Atlanta Update - January 2008
PETER LAUER
JANUARY 28, 2008
ATLANTA, GA
Twenty-nineTeams (up from 18 in '07) competed in the 3rd Annual Peachtree Invitational Platform Tennis Tournament, held at the VERY newly constructed paddle venue at Cherokee Town Club in Buckhead Atlanta, GA). The event was extraordinary for a host of reasons, not the least of which is that the Saturday matches were during a freak snowstorm. The snow made for a storybook opening-day at the Cherokee site, which was completed at 9pm the night before.
Tar Heel 2008
RICH GREEN
JANUARY 26, 2008
CHAPEL HILL, NC
The Tar Heel Mixed APTA tournament at The Chapel Hill Tennis Club took place one year after the amazing Kickoff Exhibition and Clinic which christened our courts with 225 enthusiasts in attendance. Chapel Hill also has a thriving men's league, and the University of North Carolina is installing three courts this summer. These events and accomplishments are wonderful examples of the expansion of platform tennis in Region VII.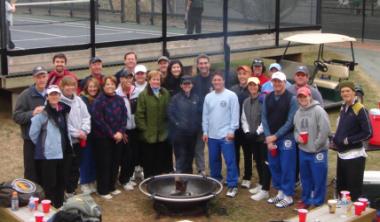 Games on the James
RICH GREEN
DECEMBER 4, 2007
RICHMOND, VA
The Region VII (The South) Men's PCQ Series began December 1st with the Games on the James. 14 teams competed in Richmond , Virginia with mild weather in the 30s and 40s. The series continues in January and February in Atlanta , Winston-Salem , and Charlottesville .
Platform Tennis Program Emerging in Chapel Hill
RICH GREEN
Logo by Taylor Bowen; photos courtesy of Anna Creissen
OCTOBER 30, 2007
CHAPEL HILL, NC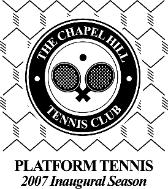 Consistent with true paddle momentum, Chapel Hill is leaping forward only months after the successful APTA/PPTA kickoff event in January. The first full season is gearing up to surpass the most optimistic expectations of bringing paddle to a new area.
Todd Ward, of Cincinnati Country Club, graciously came to Chapel Hill for half a day on his way to an exhibition/clinic in Winston-Salem on October 5th. Chapel Hill Tennis Club's teaching staff received instruction on how to teach paddle and a group of volunteer members were happy to participate in clinics during the staff's training.

Beginning November, CHTC Director of Tennis, Michal Z Zaluski, plans to offer free introductions to paddle (non-members welcome), women's weekday clinics, junior clinics, and paddle socials.

The biggest and most exciting news is the early formation of leagues so long before expected. There is solid interest in all league offerings: Weekend Women's Quadrants, Weekend Co-ed Quadrants, and Weekday Evening Men's Teams.

The Men's League is the largest and the most promising for expanding paddle to area clubs. League founders Rich Green, Dennis Egan, and Ray McEntee are organizing 4 teams with plans to have 16 players in action on Tuesday and Thursday nights with end of season playoffs. More than 40 players have signed up within weeks of announcing plans for the league. We're buying a fire pit, one team brings the beer, and the other team brings balls. It's an easy sell, almost everyone wants in when they learn about it.

Members from PrestonWood CC in Cary and Governor's Club in Chapel Hill are participating in the league while actively working on bringing paddle to their clubs. Next year we plan to expand and invite other area clubs to form teams.

CHTC is also hosting the 1st Annual Tar Heel Mixed on January 26th. Several teams have already committed to coming down to see some of the paddle magic in Chapel Hill. We plan to have a local qualifying tournament to feed into an 8-12 team main draw using our good as new, resurfaced, two Reilly courts. Please contact RichGreen10s@gmail.com if interested.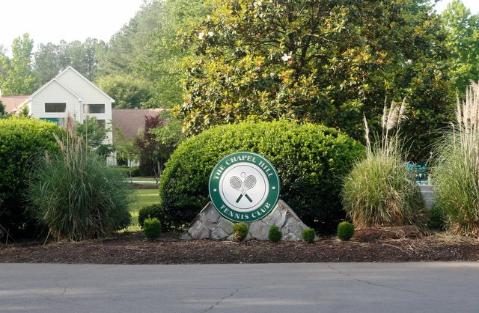 All Indicators are Way Up for Platform Tennis in Atlanta
PETER LAUER
OCTOBER 1, 2007
ATLANTA, GA
by the Founder & Director of the Peachtree Paddle League and new Region VII President
DATELINE ATLANTA: All indicators are way up for platform tennis in Atlanta according to Peter Lauer, Founder & Director of the Peachtree Paddle League (www. peachtreepaddle.org) and new Region VII President. Atlanta will more than double court capacity with the addition of 3 new courts, 2 at the Cherokee Town Club in Buckhead, and 1 at a private home in Sandy Springs. With 5 courts total, League capacity and geographic flexibility are dramatically improved.

As a result, the PPL has been able to expand to 150 players, with 14 matches each week over a 14 week season, running from Thanksgiving to March 1st with the Grand Finale & Perpetual Cup trophy. The buzz continues to grow, with some of the best tennis players in Atlanta coming out to try the sport.

Cherokee will christen its new courts with an Exhibition on Saturday December 15th, with former National Champion Brian Uihlein and a team from Chicago coming down, as well as APTA President Mark Fischl.

The 3rd Annual Peachtree Invitational Tournament is scheduled for the weekend of January 12th & 13th, with double the draw size, good competition and great Southern hospitality plus the stunning new GA Aquarium and the World of Coke exhibits should make for another delightful event.

For all of you with friends who've moved to Atlanta and love paddle, connect them with Peter (lauerp@executiveboard.com) as there is now lot's of opportunity to play down in Hotlanta!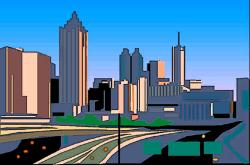 Courts in Chapel Hill, NC