2011 APTA National Championships


APTA Men's National Championship
APTA Women's National Championship
Men's & Women's President's Cups
Thursday - Sunday, March 10-13, 2011
Chicago, IL
Congratulations to our newest APTA National Champions!

Lauren Zink & Cindy Prendergast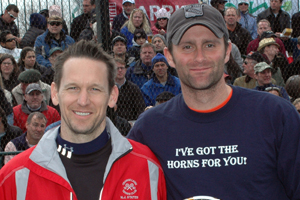 Mike Stulac & Mark Parsons
Thank you!
The APTA and the platform tennis community extend gracious thanks to John Noble, Shannon Vinson, Matt Garavaglia, the Nationals committee, and the numerous volunteers who made this an outstanding event. Every APTA Nationals requires long months of work and a passion for the sport which is appreciated by all.