Canadian Open Championships Men's and Women's, Men's B

APTA Official Sponsor

Tournament Sponsor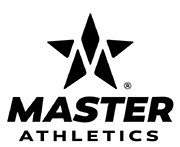 News & Results
2023 Results
2019 Results
2018 Results
2017 Results
2013 Results
2012 Results
2011 Results
2022-2023
Men's Open, Women's Open, Men's B
Region IV
Date:
Saturday-Sunday, April 15-16, 2023

Location:
Kingsway Platform Tennis Club
50 Montgomery Road
Etobicoke, ON Canada

Contact:
Suzanne Lanthier
416-388-3139 (c)
kslanthier@gmail.com
Entry:
Please contact the tournament director for entry details.
Entry Fee:
$150 per team (Note: Canadian Dollars)
Hotels:
Any of the major hotel chains near Toronto Pearson Airport – 15 minute drive to Host Club Also convenient to highways, border crossings.
Stay Inn – 10 minute drive to club, convenient to QEW highway for those crossing border at Fort Erie, Niagara, Queenston-Lewiston 560 Evans Avenue
Stay Inn Suites | Boutique Hotel near Toronto Airport
Downtown Toronto Hotels – good option to 'see the city' but traffic is a factor. Please allow for an extra 45 minutes for travel from downtown to the club.