Illinois Married Mixed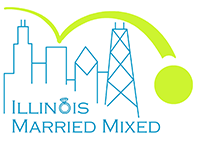 APTA Official Sponsor

Tournament Sponsors

News & Results
2023 Results
2022 Results
2021 Results
2020 Results (pdf): A, B, C, D
2019 Results (pdf): A, B, C, D
2018 Results (pdf): A, B, C, D
2017 Results (pdf): A, B, C, D
2016 Results
2015 Results (pdf): A, B, C
2014 Results (pdf): A, B, C
2010 Results (pdf): A, B
2009 Results
2007 Results (pdf): A, B
2022-2023
Region V
Date:
Saturday, April 15, 2023
Location:
Chicago area clubs (northern suburbs)
Evanston Golf Club (Host Club)
Contact:
John Watrous
847-682-8494
johnjwatrous1969@gmail.com
Entry:
APTA Online Entry
Entry Fee:
$250 per team
Entry Deadline:
Sunday, April 9th (No guaranteed refund after this point)
Draw Size:
160 teams in total (there will be a waitlist)
All players must be APTA members, and membership must be purchased before entry.
Join the APTA
Note: CNSWPL league members can become an APTA member at a reduced rate HERE
Favors:
Favors provided by Fuzion Sports. Favor store will open in early March.
Details:
All levels are welcome and encouraged to participate
As usual, there will be multiple flights to accommodate all levels of play
All teams guaranteed at least 3 matches (assuming a full draw)
Prizes will be awarded to main draw champions & runners-up, and back-draw champions of each flight

Teams will be assigned to a flight based on players' ability level and with the goal of having skill levels of each team in each flight be as even as possible.

All participants are invited to join the festivities at Evanston Golf Club's brand new paddle hut after finishing their last match and watch the main draw championships. Dinner & drinks will be served inside and out of the EGC hut during the championships matches and later into the evening. Get a babysitter and make an evening of it!

This is a rain-or-shine event. With the amount of pre-event coordination required, a make-up date is not possible.

Timing:
First round matches expected to begin at 11am or noon.
All matches (except for main draw championships) should be finished by roughly 5:30pm.
All main draw championships will be held at Evanston GC starting at 6pm.
More details:
Matches are best of 3 sets. Main draw matches play a full third set if needed. Back draw matches that split first two sets will play a super tiebreaker (first to 10 points) in lieu of a third set.

Participants must live in or belong to a club in Region V.

Remember, in order to qualify to play in the Illinois Married Mixed, teams must be married before, during, and after the tournament.